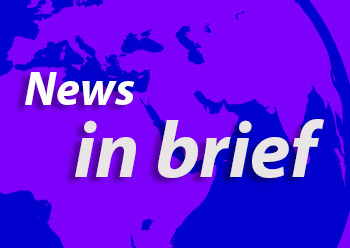 Crisis-hit Katerra says business as usual in kingdom
Katerra, a technology company optimising every aspect of building design, materials supply and construction, has reinforced that business is continuing as usual in Saudi Arabia with its multiple projects and activities advancing across the kingdom.
Last month, following a thorough review of their strategic alternatives, Katerra's United States and Cayman Island affiliates had voluntarily filed for relief under Chapter 11 of the US Bankruptcy Code in the United States Bankruptcy Court for the Southern District of Texas.
The company, however, stated that this filing did not include or impact the day-to-day operations of Katerra's international affilliates, such as Katerra Saudi Arabia and Katerra India.
Reiterating its commitment to the kingdom, Katerra Saudi Arabia President and CEO Ghassan Mirdad says: "We have multiple projects and activities underway across Saudi Arabia. Our company is both committed to the completion of all ongoing projects and is also actively seeking new projects. We look forward to continuing our productive relationships with both customers and vendors over time."
According to him, demand in the kingdom has been strong for its services, with a solid selection of existing projects and a significant pipeline of customers providing substantial revenue visibility.
Katerra has a portfolio of residential projects in the kingdom including a major one for National Housing Company comprising 14,000 housing units, he states.
"Besides, we may also have a dozen sites under construction by the end of the year with five manufacturing facilities currently operational in the kingdom," he adds.
Katerra offers end-to-end services, including design, manufacturing, and assembly of all building types, specialising in commercial buildings, retail, healthcare, hospitality and housing solutions.
Drake & Scull swings to Q1 net profit
Drake & Scull International (DSI), a regional market leader in integrated design, engineering and construction services sector, has recorded a net profit of AED115 million ($31.3 million) compared to a net loss of AED30 million ($8.2 million) for the same period last year.
Announcing the financial results for Q1 ended March 31, 2021, DSI says its revenue too jumped to AED46 million from last year's Q1 figures of AED39 million, while its gross profit rose to hit AED5 million compared to AED2 million last year. Profit from continued operations surged to AED116 million compared to a loss of AED29 million last year, it adds.
DSI points out that the group was successful in trimming its accumulated losses from AED4.9 billion as of December 31, 2020 to AED4.78 billion.
The Dubai contractor says its recorded revenues were seen at AED46 million and the order backlog remained stable at AED376 million, mainly driven by ongoing operations in the UAE, Algeria, Tunisia, Palestine, India, Kuwait, Iraq, and Germany.
DSI, which has sustained years of losses due to project cancellations and huge debt servicing costs, says its financial restructuring plans are proceeding as per schedule.
Mammoet completes float-off of drydocks for French company
Mammoet, one of the world's largest engineered heavy lifting and transport service providers, says it has completed the successful float-off of two major drydocks built in Saudi Arabia for Constructions Mécaniques de Normandie (CMN), a French naval ship design and construction company.
Built at Zamil Shipyard in the port of Dammam, these two floating drydocks, intended for maintenance and repair works of naval craft in Saudi Arabia, are being commissioned by CMN.
Mammoet's Saudi Arabia branch was contracted by CMN to launch the drydocks via float-off operation. Using its vast expertise in marine load-out and float-off operations, Mammoet undertook all engineering, procurement, logistics and execution for the successful float-off of the drydocks.
In the concept stage, the team proposed a solution for the float-off that has never been performed in the kingdom before, says Mammoet. The solution entailed the use of a large floating dock with the capability to perform float-off directly at the jetty. The use of the proposed dock eliminated the traditional offshore float-off and related logistics. This gave the client a commercial advantage that in addition to the costs, saved a significant amount of time.
Thorough transport and marine engineering, multiple risk assessments and warranty surveys were performed to ensure safe and efficient execution, it adds.
The floating dock, mooring and ballasting equipment were mobilised from the UAE along with a specialised team to execute the operation. It was performed in accordance with the requirements of the client, warranty surveyors, shipyard and port authorities and environmental regulations.
Each drydock, weighing 1,450 tonnes and measuring 85-m long, 34-m wide and 11-m high, was safely transported from the fabrication facility to the quayside, then loaded out onto the floating dock using 96 axle lines of Self-Propelled Modular Transporter (SPMT), before being floated off successfully at the right time and tide.