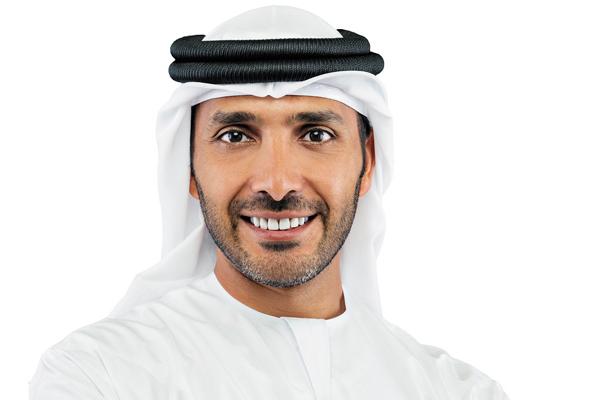 Tabreed, a leading district cooling company, has declared solid results for the first nine months of the year, recording a robust revenue of AED1.8 billion ($491 million) up 10% compared to AED1.7 billion ($462 million) last year mainly driven by new connections and higher demand from existing customers.
Announcing the financial results for the nine-month period ending September 30, 2023, Tabreed said its gross profit increased by 3% year-on-year to hit AED804 million from last year's figure of AED781 million, while ebitda reached AED914 million compared to AED912 million last year with a healthy margin of 50%.
This success was mainly due to the steady growth Tabreed had achieved in its consumption volumes (9% year-on-year) driven by new connections and higher demand from existing customers.
During the period it had delivered an additional 41,319 Refrigeration Tons (RT) across its portfolio, having commissioned the all-new SeaWorld Abu Dhabi plant in the UAE, two new plants in the Kingdom of Saudi Arabia, and completed an acquisition of a plant from Tata Realty in India, bringing Tabreed's tally to 89 plants and a total connected capacity to more than 1.3 million RT.
Reflecting its commitment to driving efficiencies across its operations, This is further mirrored in efficient working capital management marked by a 11% year-on-year increase in Net Cash from Operating Activities (AED 959 million in 9M 2023 versus AED 866 million in 9M 2022), said the statement.
Tabreed's balance sheet reflected further strength underscored by an improved Net Debt/EBITDA ratio of 4.18x (4.49x as end of FY 2022). Strong cash flow generation and prudent financial management has enabled the company to maintain an 'Investment Grade' credit rating with Moody's & Fitch, it added.
Driven by revenue growth, healthy ebitda, and lower net finance costs, the group reported a Net Profit Before Tax attributable to parent of AED 605 million in 9M 2023 compared to AED 400 million in 9M 2022.
Commenting on the results, Chairman Khaled Al Qubaisi said: "I am delighted to report further top-line growth over the period driven by organic customer growth and market expansion. Tabreed continued to capitalise on its regional presence, growing rapidly and strategically across its core markets, domestically in UAE and regionally across GCC and Asia, further cementing our position as the district cooling partner of choice."
"Our new projects and capacity additions throughout the period continue to demonstrate the attractiveness of district cooling in Tabreed's key markets, with the company on track to add 120,000 RT over 2023-2024. Equally important is Tabreed's commitment to pursuing growth opportunities and delivering attractive and sustainable long-term returns for shareholders, underpinned by a positive business outlook and resilient business model offering predictable cash flows," he added.-TradeArabia News Service