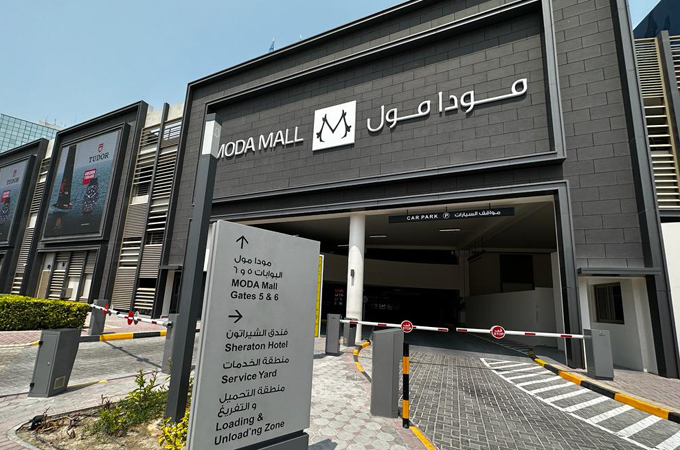 MODA Mall in Bahrain has opened the development's new smart car park that will serve shoppers and visitors to the mall and the Bahrain World Trade Center.
Adjoined to the mall via Gate 5 and adjacent to both the new Sheraton Hotel development and the Jewellery Court, the spacious car park is spread over four storeys and provides the latest smart car parking technology to enhance the overall customer experience at MODA Mall.
The new parking facility includes a state-of-the-art car park management system with smart sensors and autopay stations. The parking lot also includes clear and enhanced directional signage.
The new facility was constructed with the aim of increasing the overall number of parking spaces, making it more convenient than ever before to park, shop and explore the luxury boutiques and cafés that operate in MODA Mall.
Chris Gibson, General Manager of Savills, MODA Mall's managing agents, said: "Due to our prime location in the heart of Manama's business district and due to increased footfall, we felt it was important to enhance our services and ensure that visitors to the Bahrain World Trade Center and MODA Mall have a great experience from the moment they arrive until the moment they leave."
Valet and VIP valet parking is currently available for customers at the main entrance to BWTC and MODA Mall at Gates 2 and 3. The new car park offers valet parking services and VIP Parking at Gate 5. –TradeArabia News Service