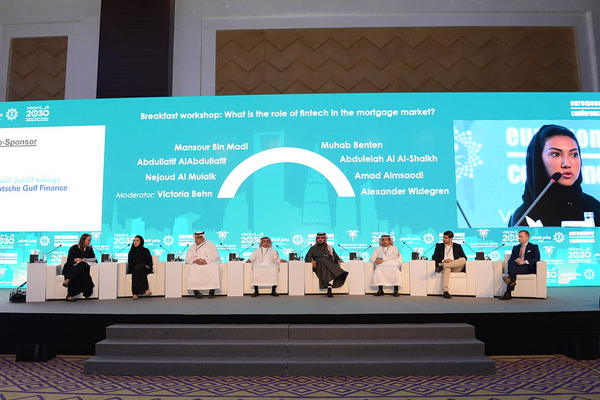 Saudi policymakers, financial regulators, bankers, state funds, businesses, and providers of private capital in the region as well as those from across the globe will be in the capital Riyadh for this year's Saudi Housing Finance Conference 2023.
A major industry event for the Kingdom of Saudi Arabia, it is being organised by Euromoney Conferences on May 24. The fourth edition of the summit will offer a peek into the latest developments in KSA's transition to an effective and innovative housing market.
Discussions at this year's event will focus on risk management and lessons learnt from international markets, the importance of financial and capital markets, the new regulatory landscape, giga projects, liquidity, higher interest rates and educating the investor base, said the organisers.
Some of the high-profile speakers at the event are Majed bin Abdullah Al Hogail, the Saudi Minister of Municipal and Rural Affairs and Housing; Khaled Alhotan; Manager of Offsite Supervision at Finance Companies Control Department in Saudi Central Bank (Sama); Luca Bertalot, the Secretary General of
European Covered Bond Council (ECBC); Elias Abou Samra, the CEO of Rafal Real Estate; Abdullah Al Hammad, the CEO of General Authority for Real Estate; Yazeed Al Shamsi, the Co-Founder and CEO of Ejari.
It will also have Richard Banks, the Senior Advisor at Euromoney Conferences in the speakers list along with Faisal Durrani, the Partner and Head of Middle East Research at Knight Frank; Kobus Havemann, the Director and KSA Country Manager at Turner & Townsend in addition to Samer Haydar, the Head of GCC Corporates at Fitch Ratings as well as James Irvine, the Senior Director and Saudi Country Manager at Currie & Brown and Hossam Y. Radwan, the CEO of Saudi Mortgage Guarantees Company.
The event is being hosted in partnership with the kingdom's Housing Programme, Real Estate Development Fund (REDF); General Authority for Real Estate (REGA) and Saudi Real Estate Refinance Company (SRC) as its co-hosts.-TradeArabia News Service