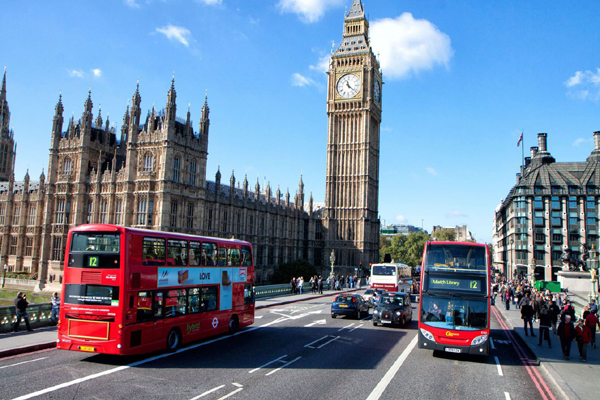 Investors from the Middle East purchasing property in prime central London hit a four-year high during the second half of 2022, according to global property consultancy Knight Frank.
As a percentage of all property transactions in London's most prestigious postcodes, buyers from the Middle East made up 10.9% in the second half of last year, stated the expert in its latest research.
The last time buyers from the region comprised a higher proportion of sales in PCL was in 2015, it added.
As per Knight Frank's data, their recent dominance in the London market ranks buyers from the Middle East third, behind European and UK buyers.
Tom Bill, head of UK residential research at Knight Frank, said: "The combination of more relaxed rules around international travel and the weak pound means that interest in London property from the Middle East picked up over last year."
"Compared to some parts of the world, buyers from the Middle East have been relatively free to travel to London and take advantage of the weak pound, which has resulted in discounts of more than 40% compared to 2014 when price and currency movements are combined. The long-term appeal of London appears undiminished by the pandemic," he added.
During the first half of 2020, the peak of the pandemic, Knight Frank says buyers from the region fell to just 2.2% of all sales in London's golden postcodes.
8 Eaton Lane, one of London's newest prime residential developments, has attracted significant interest from GCC buyers since sales began late last year. The Grade II listed building is located in London's Belgravia and dates back to 1863, forming part of the original Grosvenor Estate.
The building was designed by famed London architect Thomas Cundy III as the city's first ever serviced apartment building, known then as 'Belgrave Mansions' before being turned into the 'Belgravia Hotel' in the 1920s.
In a redevelopment led by CIT Group, the building is now set to become a private address once again, comprising 42 residences and seven retail units. The ornate façade is being fully restored, with new build apartments set behind. 8 Eaton Lane will also offer outstanding amenities including a gym, spa treatment rooms, swimming pool, cinema and business suite. Prices for a two-bedroom residence start from £3.75 million ($4.53 million).
Henry Faun, Head of Knight Frank's Private Office in the Middle East, said: "Underpinned by a relaxation in travel restrictions, buyers from the region have bounced back strongly since the early days of the Covid-19 pandemic."
"Despite the wider economic headwinds in the UK currently, the relative discounts on offer to Dollar denominated buyers, such as those from the Middle East, presents a very attractive buying opportunity," stated Faun.
"Wealthy families are not looking at London as a one or two year play, they are taking a long-term view, typically committing for the next 50 years. Investors remain bullish on London's outlook; the Emirati clients I am speaking with feel it currently offers an opportunity not matched elsewhere globally and will bounce back strongly as it always has," he added.
Henry Barrow, the Sales Director at CIT, said: "We have seen very high levels of interest from the Middle Eastern market since the soft sales launch of the residences at 8 Eaton Lane."
"Buyers are particularly drawn to the building's heritage, its architectural grandeur and its well-connected, central London location. Future homeowners will have the delights of Belgravia, Victoria and St James Park on their doorstep, all whilst owning their own part of London's history," he added.
-TradeArabia News Service