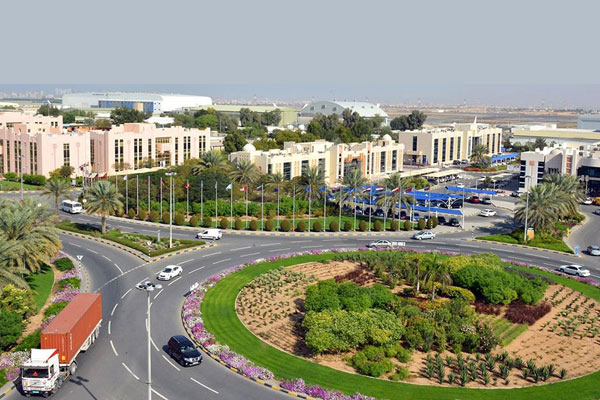 The Sharjah Airport International Free Zone Authority (SAIF Zone) is showcasing its integrated services package for the construction sector at the ongoing Big 5 building and construction expo which runs until September 15 at the Dubai World Trade Centre.
The SAIF Zone will leverage this opportunity to highlight its various services to investors, which made it one of the most important free zones in the region.
This includes offering exclusive advantages in order to attract foreign investments and providing the added value sought by the investors, said the statement from SAIF Zone.
The authority will also shed light on its numerous offers for investors. such as the exclusive offers on business offices, and a single-window operation to enhance performance efficiency.
Furthermore, it will showcase its integrated services package that caters to the needs of the construction sector, including advanced infrastructure and modern multi-purpose warehouses, and a variety of plots of land starting from 2,500 sq m.
On its participation, Director Saud Salim Al Mazrouei said: "It reflects our marketing strategy in order to penetrate the major international markets. The Big 5 is an important platform for us to introduce the local and international business community to the opportunities available in SAIF Zone, which emerges today as a perfect investment environment and a major driver for attracting capital."
"The business meetings that will take place at our stand are expected to play a constructive and effective role to discuss establishing new projects in this vital sector, and thus enhancing our contribution to cementing Sharjah's position on the investment map," he noted.
Al Mazrouei pointed out that SAIF Zone provided a perfect environment for investors in the building and construction sector, thanks to its advanced infrastructure, the global facilities, the competitive advantages, and logistical services that investors aspire to obtain in order to provide their services efficiently.
This year's Big 5 will play a crucial role in pushing the economic rebound forward in the post-Covid era, he added.-TradeArabia News Service