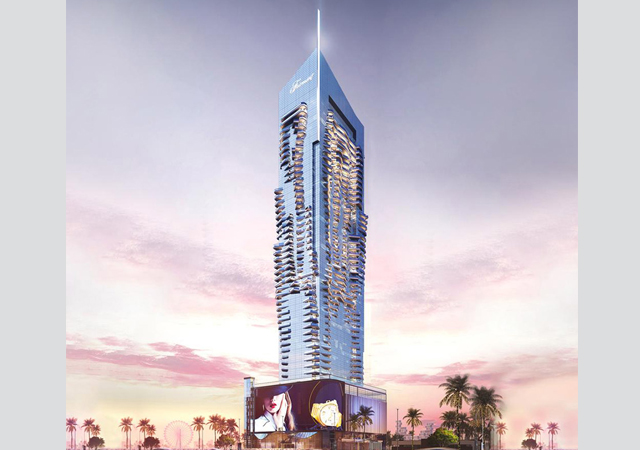 Fairmont Residences Dubai Skyline comprises 122 branded residences.
The RSG Group of Companies has unveiled its latest project, Fairmont Residences Dubai Skyline, which has already achieved 65 per cent construction completion, according to the Dubai-based real estate developer.
The firm said it has already invested AED1.5 billion ($410 million) on the project, which is strategically located along Sheikh Zayed Road. Expected to be completed by March 2025, this development promises superior luxury living.
Meanwhile, the group has earmarked AED5 billion for developments over the next five years, with initial projects having been launched last month (October).
Fairmont Residences Dubai Skyline, comprising 122 fully furnished branded two and three-bedroom residences, designed by the award-winning Kristina Zanic, redefines prestigious urban living. These residences boast high-end finishes, including the spectacular Sky Mansion and Sky Palace residences, offering residents exclusive access to amenities and personalised services by Fairmont.