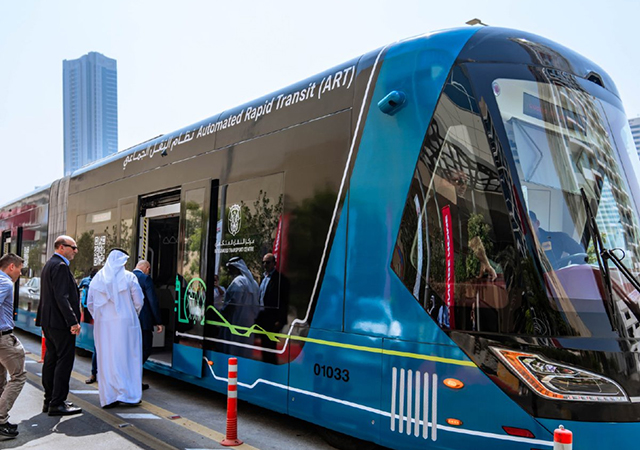 The pilot phase of the ART network includes 25 stations.
Abu Dhabi's Integrated Transport Centre (ITC) has launched the pilot phase of the Automated Rapid Transport (ART) on Abu Dhabi Island.
The pilot phase includes operating 25 stations along routes extending for about 27 km, paving the way for a new and distinctive phase of technological development in the transport sector.
During this phase, the service operates from Friday to Sunday, and runs from Al Reem Mall to Marina Mall, passing along Zayed the First Street and the Corniche Street on Abu Dhabi island.
The ART project is part of the Smart Mobility Strategy in Abu Dhabi, which aims to establish an effective and sustainable transport sector that employs state-of-the-art technologies in service of the community by enhancing the efficiency of the transport system and supporting the transition to environment-friendly and sustainable means of transport, said a statement.