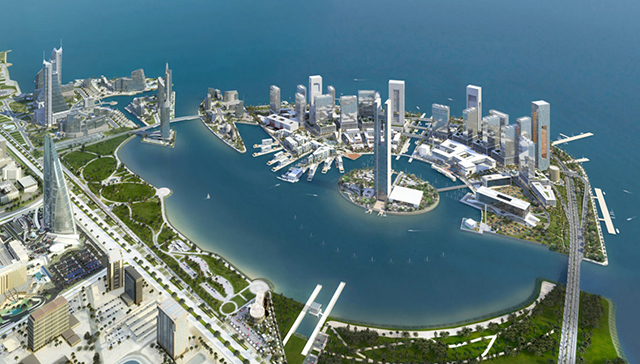 Bahrain Bay ... Mabanee has purchased a vacant plot.
Leading Kuwaiti developer Mabanee said its wholly-owned subsidiary in Bahrain has reached a deal to purchase a 9,554-sq-m vacant plot of land in Bahrain Bay for KD5 million ($16.1 million).
This comes in line with its plan for further investment and development, said the company in its filing to Boursa Kuwait.
The Avenues Company – a wholly owned subsidiary of Al-Sorouh Management Company, which is 35 per cent owned by Mabanee – had last year appointed Nass Group as the main contractor for the construction of The Avenues – Bahrain Phase Two expansion project, which will add another 30,000 sq m in leasing space, as well as new districts.
The expansion project will extend The Avenues – Bahrain further west along Manama's seafront.
The extension will add 41,200 sq m of leasable space, which will include 244 units, two entertainment areas, an ice rink, a supermarket, and basement parking, bringing the total leasable area in both phases to 80,000 sq m.
Work is under way on the project and is expected to be completed by Q1 of 2024.