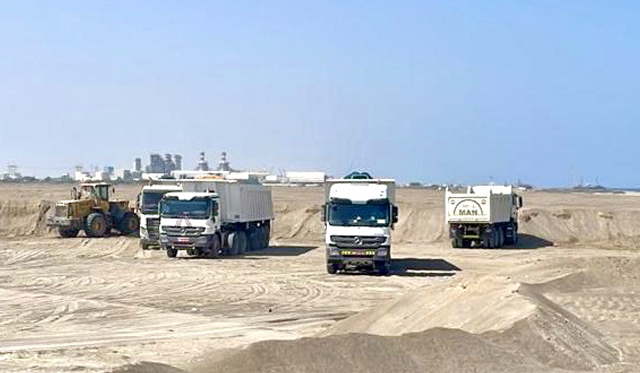 Earthworks under way at the site
Alargan Towell's Al Nakheel has invited tenders for the infrastructure package for the Al Nakheel Integrated Tourism Complex (ITC) project along the Rumais beach in Oman's Wilayat of Barka.
The project is aligned with Oman's Ministry of Heritage and Tourism's strategy to develop ITCs in partnership with the private sector.
The scope of the project extends beyond conventional infrastructure, incorporating a comprehensive landscaping plan, spanning 500,000 sq m. A significant 78 per cent of Al Nakheel's vast expanse is dedicated to The Crystal Lagoon, extensive parks, and lush landscaping, while 22 per cent of the project will be devoted to buildings.
Work is already under way at the Al Nakheel ITC, as the initial construction phase is gaining momentum. Currently, the focus lies on the intricate earthwork required for the development of roadways and land levelling.
According to the tender document, prospective contractors, whether operating independently or as part of a joint venture or consortium, must prove they have the required resources and know-how to fulfil the specifications. Relevant experience in managing projects of comparable size or scope is essential. Additionally, bidders are expected to have a track record of punctual completion, high-quality work, and expertise in design and build projects.