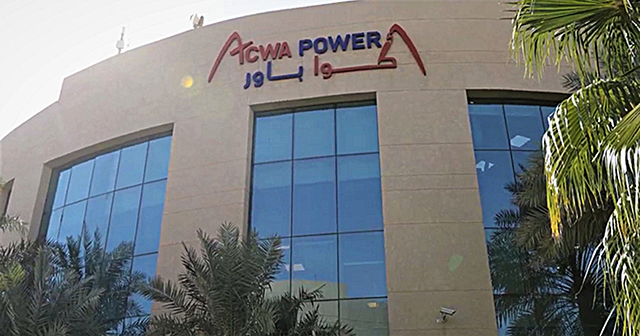 Acwa Power has achieved financial close across 10 key projects in the past year.
Saudi-listed Acwa Power, the world's largest private water desalination firm, has marked a monumental year, achieving financial close for projects worth over $14 billion, the largest in the company's history.
The past 12 months have seen Acwa Power, a leader in energy transition and first mover into green hydrogen, achieve financial close across 10 key projects in Saudi Arabia, Egypt and Uzbekistan.
The projects sit across the breadth of Acwa Power's project portfolio spanning renewables, water desalination and green hydrogen and include the $8.5-billion Neom Green Hydrogen project, the world's largest utility scale green hydrogen production facility under construction in Saudi Arabia.
Remarking on the figures during the Saudi Arabia Investment Forum in New York last month, Abdulhameed Al Muhaidib, CFO of Acwa Power, said: "The past 12-month period marks a historic milestone for us, as it represents the highest number of projects we have ever successfully achieved financial closure within 12 months. It demonstrates our agility, resilience and unwavering commitment to creating a sustainable future for generations to come. It not only validates our expertise as a developer and operator of strategically vital projects but also speaks highly about the trust our investors and partners place in us."
In addition to the Neom Green Hydrogen project, Acwa Power also achieved financial close of the Ar Rass, Al Shuaibah 1 and Al Shuaibah 2 solar PV projects, which form a critical part of Saudi Arabia's National Renewable Energy Programme (NREP); three wind projects in Uzbekistan – Bash, Dzhankeldy and Nukus; the Kom Ombo solar project in Egypt; the Shuaibah 3 IWP, and most recently the Rabigh 4 IWP in Yanbu.