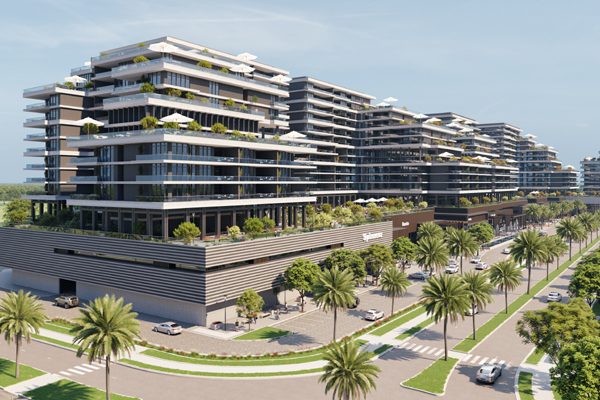 Q Properties, a leading UAE real estate developer and subsidiary of Q Holding, has launched the last phase of its luxury apartments in Reem Hills, the only gated community on Abu Dhabi's Al Reem Island.
The Phase Three of the project will boast spacious one-, two- and three-bedroom apartments and townhouses within the key development, said a statement from Q Holding.
The announcement comes following the successful sale of all residential units within the first two phases of the project in a record time, thus reflecting unprecedented interest from clients and investors, it stated.
Commenting on the launch, Chief Development Officer David Harman said: "We have seen very strong demand for Reem Hills and we expect this last phase to continue to attract buyers looking for a well-designed, quality product in a great location."
"We know that buyers value our approach to community living and how we bring that to life through open space, retail offerings, sports facilities and indoor communal areas," he stated.
"Thoughtfully designed living space and great community amenities are at the heart of Reem Hills, and its central location means it enjoys convenient access to downtown Abu Dhabi and everything the capital has to offer," he added.-TradeArabia News Service