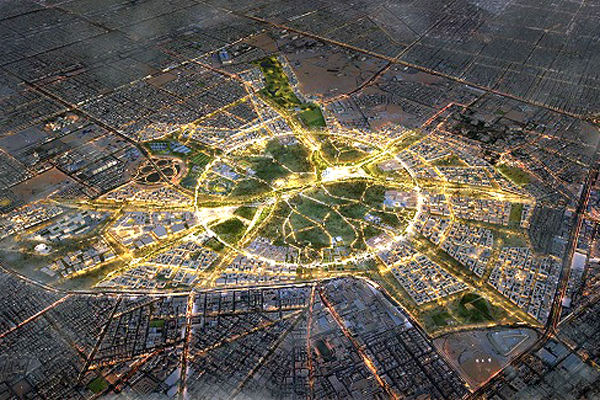 SNC-Lavalin, a fully integrated professional services and project management company with offices around the world, has been awarded a district cooling services contract by Green Park Cooling Company, a subsidiary of Saudi Tabreed - a leading provider of sustainable district cooling schemes for some of the largest projects in Saudi Arabia - for King Salman Park.
A green destination at the heart of Riyadh, King Salman Park is set to foster the kingdom's productivity, creativity, and innovation for future generations.
King Salman Park is one of Riyadh's four megaprojects launched by King Salman Bin Abdulaziz, in 2019. The park aims to provide a variety of sports, cultural, artistic, and recreational activities to the residents and visitors of Riyadh.
As per the 27-month contract, SNC-Lavalin will provide engineering, procurement, and construction services for the park's district cooling plant with ultimate capacity of 60,000 TR.
The project scope includes design, installation, automation, testing and commissioning of the plant. The design will allow the DCP to be executed in three phases without interrupting the plant operation, said SNC-Lavalin in its statement.
The development of detail design will utilise building information modelling (BIM) and state-of-the-art data analytics tools to monitor progress and ensure efficiency in project delivery, it added.
On the contract win, Mohamed Youssef, the Senior Vice President, Projects and O&M, Engineering Services for Middle East and Africa, said: "SNC-Lavalin has built a successful track record of delivering high performing, technologically advanced and reliable district cooling services for the past two decades across the Middle East region."
"King Salman Park is a significant development that will improve the quality of life in Riyadh in line with Saudi Vision 2030's goals of a vibrant and healthy society. We are proud to build on our strong relationship with Saudi Tabreed and deliver this project to the highest quality and safety standards by providing our engineering excellence and digital solutions," he stated.
Being built on an area of more than 16 sq km, King Salman Park is set to become the world's largest urban park. It will include vast open green spaces covering more than 11.6 sq km, one million trees, in addition to the Royal Arts Complex, the National Theater, a 7.2-km-long pedestrian walkway (loop) and a valley area in the middle of the park surrounded with art and water features.
The park will contribute significantly to increasing the vegetation in the city and raising the rate of per capita green spaces, which will have a direct and positive impact on the quality of the environment and climate.
As a world leader in district cooling, SNC-Lavalin said it helps clients find an energy-efficient solution that chills both industrial facilities and public and private buildings.
Clients who employ district cooling see a reduction in capital and maintenance costs while generating 40 percent fewer carbon dioxide emissions. In the Middle East, the Company is a major provider of district cooling systems to residential buildings, offices, universities, hotels, stadiums, hospitals, and government institutions.
For the past two decades, SNC-Lavalin has successfully delivered more than 50 district cooling projects with total capacity of 720,000 TR, it added.-TradeArabia News Service