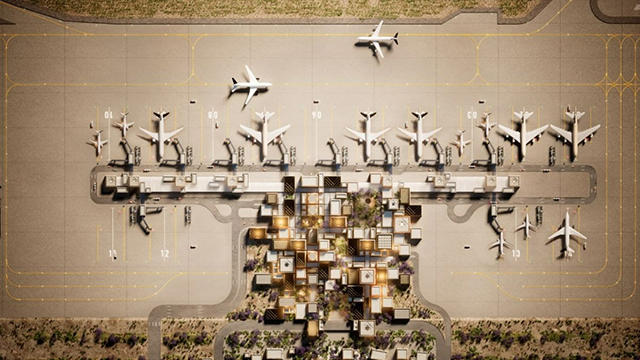 Abha airport will be able to handle 90,000 flights per year.
Saudi Arabia has launched the masterplan for the new Abha International Airport, increasing the passenger capacity to over 13 million annually, a tenfold increase from the current 1.5 million capacity.
The new Abha airport aims to embody a consistent architectural identity with the heritage of the Asir region, transforming it into a prominent landmark in the Kingdom.
Its terminal area will expand to 65,000 sq m in the first phase, which is targeted for completion by 2028, compared to the current 10,500 sq m of the existing airport. This expansion includes the construction of passenger boarding bridges, self-service facilities for streamlined travel procedures, and high-capacity parking facilities.
The design, reflecting the architectural identity of the Asir region, will offer a distinctive travel experience with high efficiency, ensuring seamless services for visitors and travellers.
The airport will be able to handle more than 90,000 flights per year, a significant increase from the current 30,000 flights. It will feature 20 gates, along with 41 check-in counters with seven new self-service check-in.