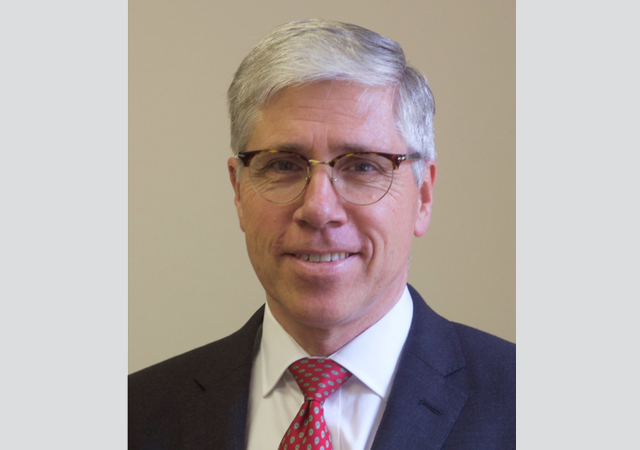 Riley ... revolutionary technologies available.
The cement industry, which is responsible for about seven per cent of global carbon emissions, is facing a significant challenge in reducing its emissions. However, a range of revolutionary technologies is available that can help the industry to achieve this goal, says the CEO of the World Cement Association (WCA).
In an exclusive interview with Gulf Construction's Bina Goveas, Ian Riley states that the WCA estimates that carbon emissions from cement production in the Mena region could be cut by almost half by deploying the technologies that are already proven elsewhere and that would yield a cost reduction.
Cement producers can and should take steps to implement these technologies, but they will need government support in order to do so without dramatically increasing the price of cement, he adds.
Excerpts of the interview:
What are some of the revolutionary technologies available that can reduce energy intensity and carbon emissions in cement production?
Cement producers have three levers to reduce CO2 emissions that also save costs. They are (a) improving energy efficiency; (b) switching from high carbon to low carbon fuels and electricity; (c) reducing the proportion of clinker in cement by making greater use of supplementary cementitious materials (SCMs). For each of these there are many technologies.
We have had some very interesting submissions to WCA's innovation and model plant awards that combine various new technologies to bring about a step change in performance. The best new plants are capable of clinker production at emissions at least 20 per cent lower than those built 25 years ago. With the increasing use of SCMs, we can expect cement emissions to continue to fall.
For existing plants, the two most important steps are:
• Switching from fossil fuels (usually coal) to waste-derived fuels and biomass (called alternative fuels or AF). One of the panels at our conference will share their experience of overcoming the challenges and increasing the portion of AF;
• Increasing the proportion of SCMs in cement. This is the subject of another WCA conference session.
In each case, there is a range of technologies that cement companies can deploy using special equipment to enable the use of hard to burn fuels and the use of flash calcination to transform clay into an effective cementitious material.
What are the potential savings that cement manufacturers can achieve in terms of carbon emissions, reducing energy consumption and costs?
We estimate that carbon emissions from cement in the Mena region could be cut by almost half by deploying the technologies that are already proven elsewhere and that would yield a cost reduction. Beyond these traditional levers, the cement industry is starting to execute carbon capture and storage (CCS) projects, especially in Europe and North America.
What are the challenges and barriers to implementing these technologies?
The main challenge is securing a reasonable financial return on large sustainability investments. Usually this is possible for fuel switching and SCM projects. Energy efficiency and carbon capture projects generally require a significant carbon price to achieve a good return.
What are the cost implications and the potential impact in implementing these technologies on the cement industry?
Cement markets are very competitive and products sell at very low prices. In many countries, prices have changed little over the past 20 years. The carbon reduction measures taken so far have also reduced costs through the use of less expensive fuels, better energy efficiency and so on. However, the cost of implementing carbon capture technologies will increase costs significantly and will only happen if governments create the right incentives.
The cement industry is responsible for about seven per cent of CO2 emissions globally. The technologies mentioned here including carbon capture and storage can almost eliminate these emissions. However, the cost of doing so will dramatically increase the price of cement. How to balance the environmental interests to reduce carbon and the consumer interest to control prices will be a key challenge for governments.
What additional insights would you like to share about these revolutionary and cement production?
One of the most interesting developments is the excellent profitability of the European cement industry, despite high carbon prices. This has surprised many cement producers as they expected carbon pricing to depress profits. Another encouraging trend is customer-driven demand for more sustainable solutions, including greater circularity and lower carbon. If governments take the lead in this area, we could see rapid development of markets for low carbon recycled products.
What opportunities does the WCA offer to further knowledge and share expertise in the sector?
Our annual conference, which this year will be held on October 24 and 25 in Dubai, is a critical opportunity for us to meet with members and non-members face to face and to facilitate the sharing of best practices and new ideas. This year, we will highlight the progress made in reducing CO2 emissions.
Our WCA Awards for Innovation, Climate Action and Model Plant all highlight the opportunities to improve operations and implement sustainable technologies. We have award winners from the MENA region as well as China, SE Asia and South Asia who will share examples of what can be done and how they achieved it. Delegates to the conference will also be invited to visit these plants.