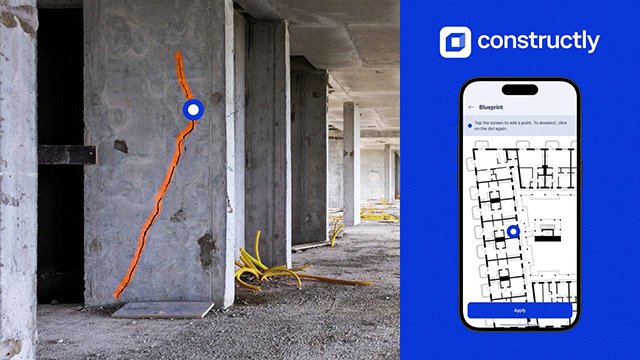 Countries in the GCC region have experienced remarkable economic growth and development, leading to a surge in construction projects. Local governments have invested heavily in infrastructure, real estate, and mega-projects, creating substantial opportunities for businesses in the construction and infrastructure sectors. However, despite the immense potential for growth, 70% of digital transformation projects fall short of their goals worldwide.
The founder and CEO of construction software developer Constructly Dmitrii Samokhodkin says there is a way to do it with zero disruption, integrating the product directly into the ongoing process. The Constructly team developed this approach automating major construction projects at different stages. A part of it is starting with defect management software as the entry point for digital transformation in construction companies. The solution can be implemented in two months but, at the same time, the impact on business shows almost instantly, making it an ideal pioneer for the digital shift.
Smooth integration
Implementation of new technology requires changes in current operations that the companies don't seem to be ready for. To do it with zero disruption, Constructly integrates the solutions directly into the ongoing process with special attention to adoption.
The key success factor here is gradual implementation and business-oriented goals. So, the best strategy is to choose a single pilot project that is not facing any of the critical stages, such as commissioning. Then an implementation strategy based on business goals of the company has to be developed.
Another essential thing is dedicated management: if the company struggles to assign a project manager for the implementation, the Constructly team is there to take on many of these responsibilities.
It is also crucial to pay special attention to the onboarding, conducting meetings with both the management and field teams to make sure there are no issues with the implementation.
Results in operation
With this strategy, the company achieved really impressive results with the Samolet Group in Russia, showcasing how just automation of quality control can improve yearly profit by up to 3.5% and triple your Customer Satisfaction Index (CSI) of refurbishment, while adoption will take only two months. Since its implementation in 2020, Constructly Quality Control has become an integral part of 39 Samolet Group projects with over $35 billion project portfolio, involving more than 600 contractors.
Samolet Group, a leading Russian public company specialising in development projects, had eight ongoing projects at the time of implementation. Choosing Constructly Quality Control for defect management automation resulted in:
Profit Increase: Samolet Group's annual profit increased by an average of 3.5%, primarily due to reduced rework expenses and enhanced efficiency in quality control. Labour costs related to defect management decreased by $2 million per year, and quality control managers' productivity doubled.

Highest CSI: The company's CSI for refurbishment surged from 20% to an outstanding 64%. This achievement was made possible by the timely identification of defects and the seamless assignment of responsibilities to contractors.

Accelerated Defect Resolution: The average time required to resolve defects decreased from 20 to just five days, thanks to collaborative processes and streamlined communication.
How Constructly Quality Control Works
Constructly Quality Control allows to digitally capture and manage defects, even offline. Defects can be assigned to responsible parties, and progress can be tracked on-site. Key features include prefilled templates, aligned with project documentation and local construction regulations, which streamline defect ticket creation and reduce time spent on administrative tasks. This tool optimises internal resources for quality control, minimises downtime, and enables timely decision-making through informative reports.
Adoption Approach that Makes a Difference
Constructly Quality Control was initially introduced through a two-month pilot across three projects, yielding positive results. Encouraged by these outcomes, Samolet Group expanded the solution to encompass all eight projects, leading to a 3.5% annual profit increase and significant CSI improvement.
The Constructly implementation team, comprising experienced construction professionals, played a crucial role in ensuring a smooth adoption process, addressing challenges commonly faced by quality control engineers and contractors.
Strategy and KPIs
Efficient and rapid implementation begins with a well-defined strategy based on the company's business goals and KPIs for field workers. This includes setting targets for quality control engineers and subcontractors, with ongoing training and support.
Monitoring
Real-time progress monitoring provides valuable insights into business processes, allowing for data-driven decision-making. Weekly meetings with the implementation team demonstrated the rise in productivity and introduced contractor and materials ratings, facilitating more informed partner selection for future projects.
Unified Requirements
The unification of inspection requirements simplified compliance with state and company parameters, aligning architectural supervision regulations and streamlining project operations.
"At Constructly we have an unwavering commitment to continuous development and innovation. We are dedicated to enhancing our solutions and introducing new features that cater specifically to the evolving needs of our partners in the GCC. We tailor the solution so that it aligns with the specific requirements and regulations of each country where our partners operate," says the CEO of Constructly.