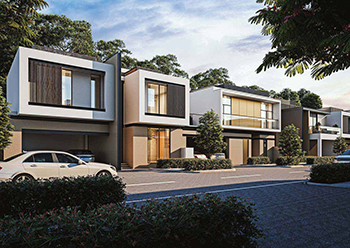 Sobha Realty, one of the UAE's leading premium real estate developers, has launched the 'Sobha Reserve' project, worth AED2.8 billion ($762.49 million) in the heart of Wadi Al Safa 2 in Dubailand, Dubai.
Set in an open canvas of 3.47 million sq ft, Sobha Reserve will offer a luxurious villa community with lush forest landscape, comprising over 300 villas of four- and five-bedroom configurations, each with its own private luxury pool and adjoining garden.
These villas cover more than 4,900 sq ft, offering the highest levels of palatial villa luxury, with its modern architecture and amenities, superior finishes and interior design.
Francis Alfred, Managing Director of Sobha Realty, said Sobha Reserve is a holistic villa community with state-of-the-art amenities providing the perfect setting for a high-quality life and a one-stop location for the best in wellness.