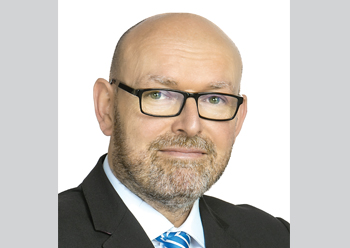 Jordan ... the reaction of much of the market is to revert to a straightforward definition.
How would you define a dispute? And do you need to define it at all? Many contracts don't define the term, and those that do, usually define it in plain language, something like: "Any difference or controversy between the Parties as to the interpretation or the operation of the Contract, or as to rights and remedies arising under or in connection with the Contract."
The idea is for the contract to recognise that a dispute has arisen, in order for the dispute resolution provisions to be triggered. Fédération Internationale des Ingénieurs-Conseils' (Fidic) Second Edition Conditions of Contract for EPC/Turnkey Projects (Silver Book) at cl.21.4, appears to follow this line in allowing either party to refer any dispute which arises, to the Dispute Avoidance/Adjudication Board (DAAB).
Behind this, however, the Fidic Second Edition main contracts take a different approach to disputes resolution and that begins with the definition of 'dispute', which is defined as any situation where:
(a) one Party makes a claim against the other Party (which may be a Claim, as defined in these Conditions or a matter to be determined by the Employer's Representative under these conditions or otherwise);
(b) the other Party (if the Employer, under Sub-Clause 3.5.2 [Employer's Representative's determination] or otherwise) rejects the claim in whole or in part; and
(c) the first Party does not acquiesce (if the Contractor, by giving a NOD under Clause 3.5.5 [Dissatisfaction with Employer's Representative's determination] or otherwise).
Provided, however, that failure by the other Party to oppose or respond to the claim, in whole or in part, may constitute a rejection if, in the circumstances, the DAAB or the arbitrator(s) deem it reasonable for it to do so."
This definition is really about the contract recognising whether or not a dispute has formed, rather than the substance of a dispute. In short: one party makes a claim; the other party rejects that claim and the first party doesn't accept that rejection, and wants to take it further.
That sounds practical but to understand what the contract recognises as a substantive difference or controversy between the parties, we need to look at "claims" since, in (a) above, any dispute must involve a "claim". And here is where it gets complicated. A "claim" is not a defined term but the contract states that a claim might include a "Claim" which is defined as:
"a request or assertion by one Party to the other Party for an entitlement or relief under any Clause of these Conditions or otherwise in connection with, or arising out of, the Contract or the execution of the Works."
To me, this is a plain language understanding of a contractual claim. So, can the parties refer any claim to the DAAB once it has gone through an assertion/rejection/non-acceptance process, making it a dispute, as cl.21.4 suggests?
No. Cl.20.1 divides claims into:
1. Contractor's time extension and money claims;
2. Employer's time extension (to the defects notification period) and money claims; and
3. Any other entitlement or relief of any kind.
Time and money claims (1 and 2 above) have to follow a prescriptive, timetabled process in cl.20.2 involving giving Notice of Claim, receiving an Initial Response and leading to agreement or a Determination by the Employer's Representative under cl.3.5.
Other claims (3 above) are (despite the definition of dispute) expressly stated not to be a dispute (and therefore cannot be referred to the DAAB) until they have been raised between the parties and disputed (or at least not agreed) within a reasonable time, and then referred for agreement or Determination under cl.3.5, as above.
So, for any type of claim that is not agreed, there is no way to avoid the process leading to a determination. And any party not in agreement with that determination then has to give a Notice of Dissatisfaction and refer it to the DAAB, which itself is a mandatory step before either party can notify dissatisfaction with a DAAB decision and refer a dispute to arbitration for a final decision.
Parties and their advisors often considered the predecessor Fidic contracts (First Edition 1999) to be unnecessarily complicated in disputes procedures, and to no real purpose. In the Second Edition, Fidic have gone even further down this road with this mandatory three-tiered process. The natural reaction of much of the market is, therefore, to remove those provisions and revert to a straightforward definition of a dispute (something like the above) with rights of either party to take that dispute into the disputes resolution process at any time after it has become apparent.
In conclusion, this complexity around defining a dispute is in the service of Fidic's declared aim of having every dispute raised and resolved contemporaneously. This is a good objective but their means of achieving it are too long and too costly for many parties, and the process simply deleted.
* Stuart Jordan is a partner in the Global Projects group of Baker Botts, a leading international law firm. Jordan's practice focuses on the oil, gas, power, transport, petrochemical, nuclear and construction industries. He has extensive experience in the Middle East, Russia and the UK.