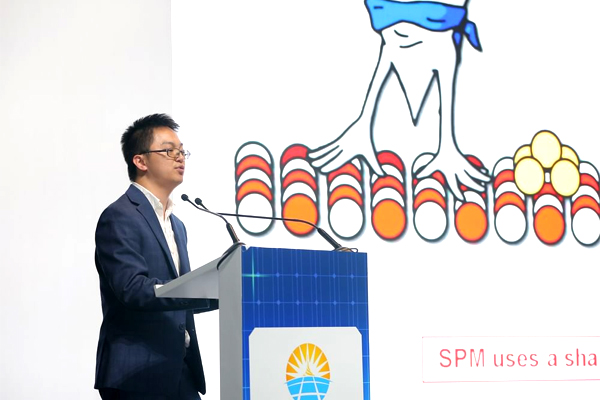 Leading global renewable energy experts and researchers discussed the latest solar photovoltaic updates, innovations and technologies at the inaugural Mena Solar Conference (Mena SC) held in Dubai.
The first scientific and technical conference of its kind in the region, Mena SC was organised by Dubai Electricity and Water Authority (Dewa) with focus on solar energy systems.
The research papers presented at the four-day event which concluded today (November 18) discussed the latest solar photovoltaic updates, innovations and technologies with prominent global speakers, researchers, scientists and specialists, focused on improving the performance and efficiency of silicon photovoltaic systems, and cost reduction.
"We are committed to achieving the directives of His Highness Sheikh Mohammed bin Rashid Al Maktoum, Vice President, Prime Minister and Ruler of Dubai, to enhance the position of the UAE on the top of the list in competitiveness in solar energy, and among the top ten countries in energy efficiency. We also work to promote Dubai as a platform for innovation, a destination for creators and an incubator for innovators from all over the world.
Saeed Mohammed Al Tayer, MD and CEO of Dewa said: "As innovation in clean and renewable energy accelerates, we attach great importance to research and development, and we encourage green investments to keep pace with the changes and developments."
"This increases our effective contribution to forecasting and shaping a sustainable future. This also supports the Dubai Net Zero Carbon Emissions Strategy 2050, to provide 100 percent of Dubai's total power capacity from clean energy sources by 2050," he stated.
The research papers at the conference focused on a wide range of topics, including unconventional and new concepts for future technologies; silicon photovoltaic materials and devices; Perovskite and organic materials and solar cells; PV module and system reliability in Mena region; solar resources for PV and forecasting; power electronics and grid integration; and all of which are key in accelerating the green energy transformation.
Mena SC highlighted the best ways and materials to develop the manufacturing of silicon photovoltaic panels, and improve the quality of silicon wafers.
Al Tayer said it is aimed at increasing their efficiency to produce more energy at a minimal cost.
"The conference covered all areas of the silicon solar field, ranging from silicon purity to thin-film deposition, from electronic transport through new contact structures to high-efficiency devices, from light management to loss analysis, and from interconnection to module field degradation caused by cell deterioration," he added.-TradeArabia News Service