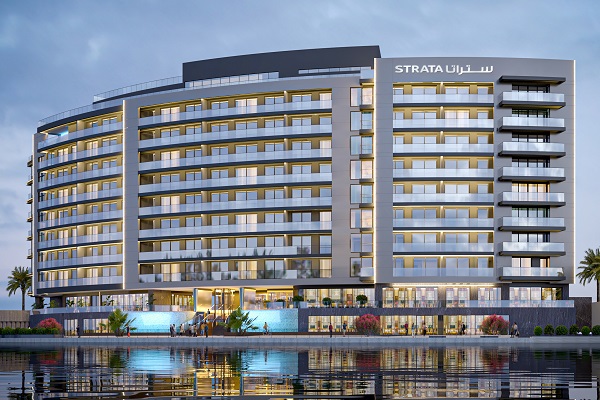 Bareeq Al Retaj, one of the leading real estate development companies based in the Kingdom of Bahrain, will have on display some of its key projects at the Cityscape Global, being held for the first time in Riyadh.
Announcing its participation at Cityscape Global in Riyadh from September 10 to 13, Bareeq Al Retaj said its participation comes within the Kingdom of Bahrain's pavilion at the exhibition, in response to an invitation from the Real Estate Regulatory Authority - RERA.
This reflects the company's keenness and interest in actively participating in all exhibitions and events related to the field of real estate development locally, regionally and internationally, and stems from its firm commitment to promoting the Kingdom of Bahrain as a regional investment hub, especially in the real estate sector, it stated.
At the global event, Bareeq Al Retaj will present an overview of the key projects it is developing in the Kingdom of Bahrain, mainly the Four Seasons Private Residences Bahrain Bay and the Strata at Dilmunia projects, allowing thousands of interested visitors to have a closer look at the exceptional features offered by both projects, which embody luxury and contemporary lifestyle.
The Four Seasons Private Residences Bahrain Bay project consists of 112 bespoke homes at the heart of the island's most sought-after neighbourhood, Bahrain Bay.
Residents will enjoy access to the neighbouring Four Seasons Hotel Bahrain Bay as a remarkable extension of their homes with resort-style amenities, multiple restaurants, and a pristine beach just a short walk or chauffeured golf cart journey away via private bridge, said the developer.
The property is also a short distance from The Avenues and Moda Mall, each offering the finest selections of shopping, dining and more, it stated.
In addition to easy access to all services and amenities available in the neighbouring hotel, the Four Seasons Private Residences Bahrain Bay project offers residents a wide range of tailored services, including manicured gardens for entertaining or relaxing, a sunlit infinity edge pool with spectacular views from a landscaped terrace, a well-equipped gym, an intimate resident's lounge to retreat and unwind, and a private cinema featuring state-of-the-art audio-visual technology and plush velvet seating for family movie nights to be enjoyed in ultimate comfort.
Set on a private enclave overlooking Bahrain Bay, every detail of the private residences has been carefully considered to create an oasis of 98 luxurious apartments, eight duplexes and six penthouses, said the developer.
With architecture by Gensler and interior design by Rive Gauche, each home will overlook Bahrain Bay, the iconic Bahrain World Trade Center, the Manama Skyline or the sea, it added.-TradeArabia News Service