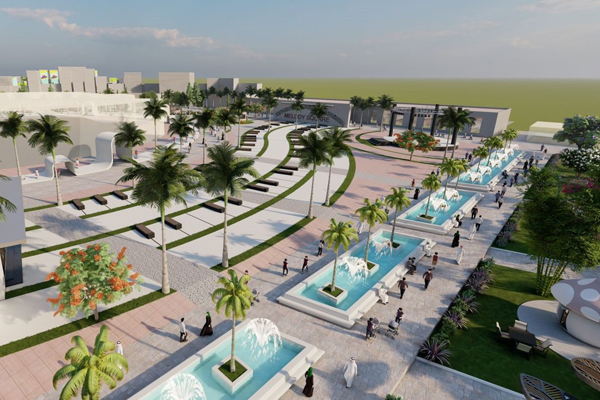 Oman is launching an integrated entertainment project, Spray Boulevard, at an investment of RO40 million ($103 million) in Salalah, which will cater to both locals and tourists, adding value as an outlet for tourists and residents in the governorate, reported ONA.
The design of the Spray Boulevard project won top government recognition and was declared one among the three best projects in a contest organised by the Ministry of Housing and Urban Planning, it stated.
Spread over a 470,000-sq-m area, the project, which will be implemented on a public-private-partnership (PPP) will boast waterfront restaurants, a grand market, suspended walkways and a botanical garden in addition to suspended walkways, theatres and venue for specialised exhibitions and events.
The Ministry of Finance will provide RO10 million funding for the first phase of infrastructure and related services while the rest will be financed by private sector institutions.
The star attractions within the development, which is expected to be implemented within the next four years, are the Grand Market, The Square and Fountain Island, stated the report.
Once completed, Spray Boulevard is expected to draw 800,000 visitors during the Khareef Dhofar season, and 200,000 visitors during the rest of the seasons, reported ONA citing a top official.
"This project will add value as an outlet for tourists and residents in the governorate, as it was built on the word "Oman" as a main axis, and water as the driver of the environmental aspect and energies, and "Spray Boulevard" as the element of rain and its points," stated Sayyid Marwan bin Turki Al Said, the Governor of Dhofar.
The project will be instrumental in promoting local tourism as well as create jobs. It will also over the years turn into a global tourist destination with a wide range of events and exotic tourism experiences.