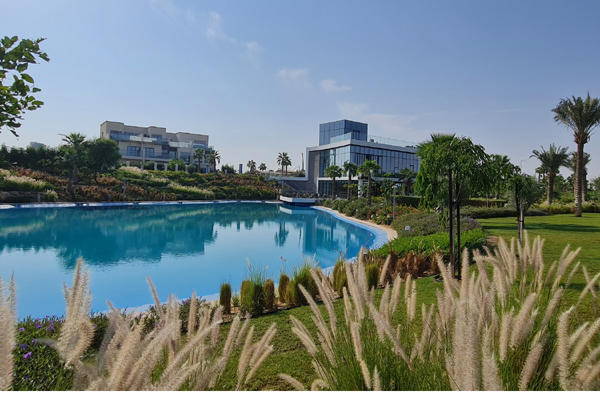 Leading Dubai real estate developer Damac said it has attained the membership for Emirates Green Building Council, a move that will help the Emirati group promote principles of sustainability and green building practices across the UAE.
As a corporate member, Damac will work closely with EmiratesGBC to drive sustainability and promote all aspects of green building in the UAE's built environment.
The announcement comes a year after the company signed up as an active member of the US Green Building Council, the foremost coalition of leaders working to transform the way buildings are designed, built, and operated.
"As active members of the society and in ensuring the linear growth of the UAE's economy, it is the responsibility of leading corporate organisations to join hands and implement practices that secure our future generations," remarked Hussain Sajwani, Founder and Chairman of Damac.
"At Damac, we understand the urgency of committing to green building practices and are taking large strides in deploying best practices across our portfolio of projects," stated Sajwani.
"We will continue pursuing partnerships that are committed to building a safer and more secure future, and believe that by combining our strengths and working hand in hand with the Emirates Green Building Council, we can create a positive and lasting impact on the environment, our communities, and the way we build," he added.
In April this year, Damac had established a Board of Directors to improve the leadership structure and administrative roles necessary for effective governance and management of the company.
It included aligning business practices with United Nations Global Compact initiative, a call to global companies to align their operations and strategies with 10 universally accepted principles in the areas of human rights, labour, environment, and anti-corruption, and to take action in support of UN goals and issues embodied in the Sustainable Development Goals (SDGs).
In addition, the group is currently all set to be awarded a LEED gold certification for its third and latest master community, Damac Lagoons, aspiring to be the first in the UAE to do so.-TradeArabia News Service