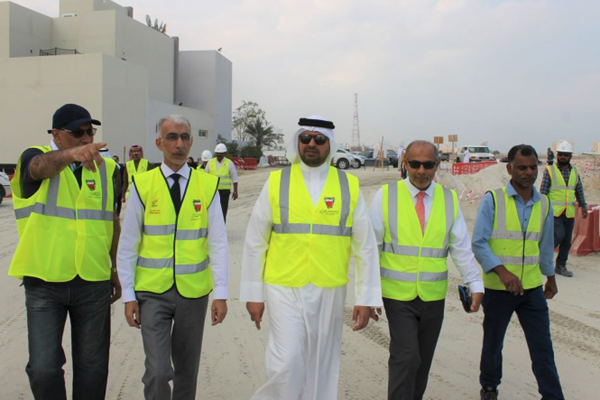 Work is moving at a steady pace on Phase One of the multi-million-dollar East Sitra Town project, which will see a four-lane highway being built on both directions, reported BNA, citing a senior minister.
As part of the project, a 50-m-wide sea crossing will also be developed at the northern port of the city in addition to a 55-m-wide second sea crossing at the southern port.
The new artery will be linked to the main road network via Shaikh Salman bin Ahmed Al Fateh Street Highway in the north, passing through Highway 1, and from there to the intersection of Bapco Depots in the South, it stated.
Our sister publication, the Gulf Daily News, had earlier reported that work on Phase One of East Sitra Town project was on track, thus paving the way for the fifth residential city in the kingdom.
A total of 3,300 housing units will be constructed as part of the massive three-phase project being developed at a total cost of BD260 million ($685.2 million).
The project, designed to accommodate around 20,640 people, will include schools, kindergartens, nurseries, public parks, children's playgrounds and other facilities.
The planned residential town will also have a 6.2km beachfront, along with 13km of cycling lanes and 120km of pavements for pedestrians, it stated.
"We are working to keep pace with the kingdom's urban and investment development," remarked Works Ministers Ibrahim bin Hassan Al Hawaj after an inspection visit of the project site.
"My ministry is providing integrated infrastructure in a way that contributes to achieving development goals, implementing the goals of Bahrain's economic vision 2030, and strategies for developing local planning, and facilitating the movement of citizens, residents and visitors to the Kingdom," he added.