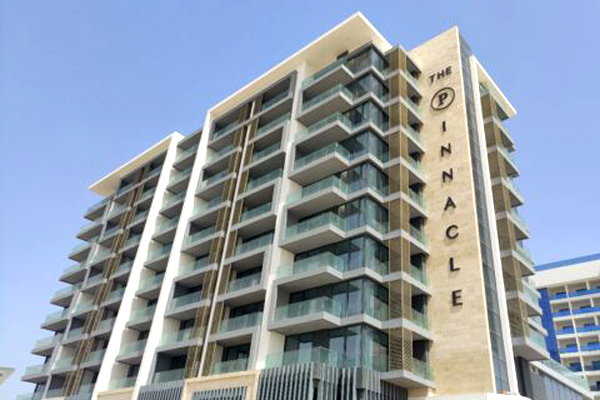 JLL, a leading specialist in real estate, investment management, and development consultancy services, has announced that all apartments at The Pinnacle - an 11-storey residential tower featuring a mix of studio, one- and two-bed apartments located within Dubai Hills Estate development - have been sold out within eight months of its launch.
This come following its success with ZāZEN One project and it further reinforces JLL's position in the UAE's thriving residential market, which has been built on strong service delivery and strategic partnerships.
Since its inception in 2020, JLL's primary residential business has been on an upward trajectory spearheading the success of ventures such as Rosebay Living and ZāZEN One, with the latter witnessing a record sale of 100% of apartments within eight months of its construction completion.
Apart from The Pinnacle in Dubai Hills Estate, the company has also been active in sales of prominent developments like One at Palm Jumeirah, Dubai, and Address Beach Resort JBR, Dubai.
In addition to JLL's solid credentials, its growth journey in the sector has also been bolstered by the market's continued strength, which has been witnessing a large influx of local and global investors looking to make the UAE their home.
According to JLL, the new visa reforms, combined with concerted government efforts and the UAE's overall economic recovery, have fueled the residential market growth in the country, with Dubai and Abu Dhabi adding approximately 38,000 and 6,000 units to their stock in 2022.
This has further broadened the spectrum of opportunities for developers, and JLL, with its proven global expertise, local knowledge, and innovative thinking, it stated.
It has been at the forefront of providing solutions and supporting clients in leveraging the UAE's position as one of the top destinations to live.
"With UAE demonstrating a strong economic momentum, many international buyers are looking to make the country their home base. We are seeing increased demand from our offices in UK and other offices in France and Germany. This is opening up new opportunities for developers and real estate companies within the country," said Will McKintosh, the senior director and head of residential and investment for Mena, at JLL.
"Understanding the growth impetus, we will continue to strengthen our residential service offerings to ensure the long-term success of our clients and the projects we undertake," he added.-TradeArabia News Service