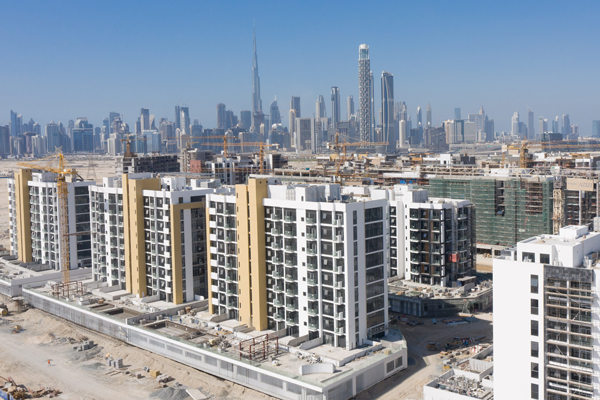 Azizi Developments, a leading private developer in the UAE, said it has signed a major deal with Naffco for supplying fire alarm, firefighting and emergency lighting systems to its leading waterfront development Riviera in MBR City.
Established in the UAE, Naffco is one of the leading producers and suppliers of life safety solutions.
By recognising the importance and convenience of having easy access to multiple safety services,
Naffco became specialised by offering complete solutions under one roof for all types of high-quality firefighting equipment, fire protection systems, fire alarms, addressable emergency systems, and security systems as well as of custom-made vehicles, such as fire trucks, ambulances, mobile hospitals and airport rescue firefighting vehicles (ARFF).
CEO Farhad Azizi said: "After a comprehensive review of all life safety solution consultancies, there is no doubt in our minds that Naffco is the absolute best fit. We look forward to working with this outstandingly reliable partner - one that has a wealth of expertise and an exceptional track record in protecting lives, the environment and properties."
"Their impressive 15,000-strong team, which includes 2,000 passionate and vastly knowledgeable engineers, as well as their highly advanced solutions which are already being exported to more than 100 countries worldwide, make Naffco the absolute best-in-class, effectively matching our stringent requirements for Riviera," he added.
Naffco Founder and CEO Engineer Khalid Al Khatib said: "Working hand-in-hand with an organisation that catalyses the development of Dubai, as well as the well-being of its residents, much like ourselves, is a true pleasure."
"We take our passion to protect very seriously and look forward to applying our innovative solutions for the safety of Riviera's residents," he added.
With its products being certified by UL, FM, BSI, LPCB & Global Mark, consistent with international standards, its Quality Management System, ISO 9001, Naffco is the ideal safety partner for Azizi's renowned waterfront lifestyle community in MBR City.
It has also been certified by BSI & UL-DQS, and its Environmental (ISO 14001) and Occupational Health & Safety (ISO 45001) Management Systems having been certified by UL-DQS,
Riviera will, upon its completion, comprise more than 16,000 residences spread across 71 mid-rise buildings, overlooking an extensive retail boulevard, a canal walk with artisan eateries and boutiques, and Les Jardins — a lush-green social space.
With its strategic location near the upcoming Meydan One Mall and the Meydan Racecourse — home of the Dubai World Cup — as well as Dubai's major business, leisure and retail hubs, Riviera is one of Azizi Developments' most sought-after projects.
Designed to introduce the French-Mediterranean lifestyle to Dubai, which is not merely about architectural art, but also about a certain 'joie de vivre' — a celebration of life and exultation of spirit — Riviera represents a new landmark destination that will add unique value to the UAE's real estate landscape.-TradeArabia News Service