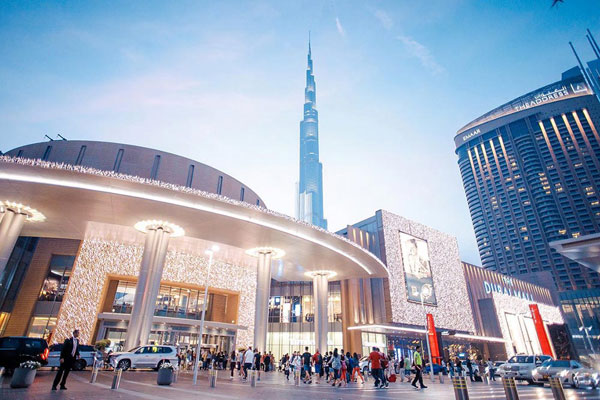 Leading developer Emaar Properties has announced plans to take over its malls unit amid the ongoing crisis due to the Covid-19 pandemic which has resulted in a property downturn in Dubai.
The developer, which already owns 85% of Emaar Malls, proposed to pay 0.51 share for every Emaar Malls share, valuing the business at AED24 billion ($6.5 billion). This represents a premium of 7.1 per cent to the closing price of Emaar Malls on March 1, 2021.
A property glut and faltering demand in Dubai have driven prices down by more than a third since the market peaked some seven years ago. The decline has been made worse by the coronavirus pandemic, and Emaar last year temporarily halted new projects, reported
Bloomberg.
The board of directors of Dubai's Emaar Properties and Emaar Malls have voted to recommend an all-share merger to their respective shareholders, the developer said in its filing to the Dubai Financial Market.
As part of the transaction, the existing business of Emaar Malls will be reconstituted in a wholly owned subsidiary of Emaar Properties and will continue to develop and hold a portfolio of premium shopping malls and retail assets, it added.
Emaar Properties will continue to be listed on the Dubai Financial Market (DFM).
According to Bloomberg calculations, the offer values Emaar Malls at 1.85 dirhams per share, a premium of about 10% to its last closing price.
Shareholders of both Emaar Properties and Emaar Malls could gain as the move solidifies Emaar Properties' position as MENA's largest integrated and diversified real estate company, it added.