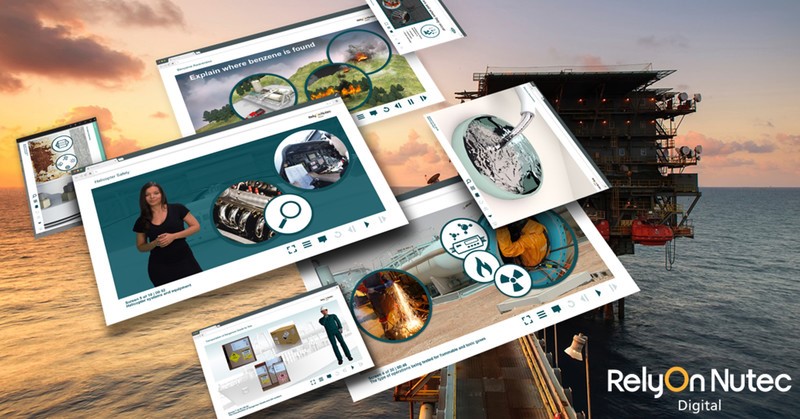 AT RelyOn Nutec, we recognise the importance of staying up to date with the latest developments in the digital age. Technological advances are inspiring our industry to new levels of efficiency and effectiveness. New tools and approaches, such as 3D digital platforms, digital learning and blended training are making the training experience increasingly realistic.
There are time constraints, cost implications and logistical challenges associated with training and we believe that digital learning is a major key to developing competent workforces while maintaining operational efficiency.
RelyOn Nutec hosts a library of over 155 e-learning titles — many of which hold approval from various industry governing bodies — created by an experienced team of subject matter experts and instructional designers, who ensure that the right content is presented in an engaging and interactive manner using cutting edge digital technologies and learning techniques.
Training can take place onshore or offshore, at home or at work, and is available to clients at any global location with dedicated regional support.
GROWTH OF E-LEARNING IN RELYON NUTEC
Following the acquisition of three technology platforms toward the end of 2019, RelyOn Nutec lost no time during the pandemic in expanding its digital capabilities.
RelyOn Nutec's digital business aims to make training more accessible and relevant for its customers while reducing administrative and training costs. Utilising a combination of e-learning, blended learning, virtual training, simulation-based training and SaaS applications, the company saw a growth of 230 per cent in users last year — from 18,000 to 42,000.
A LOOK AT E-LEARNING IN THE MIDDLE EAST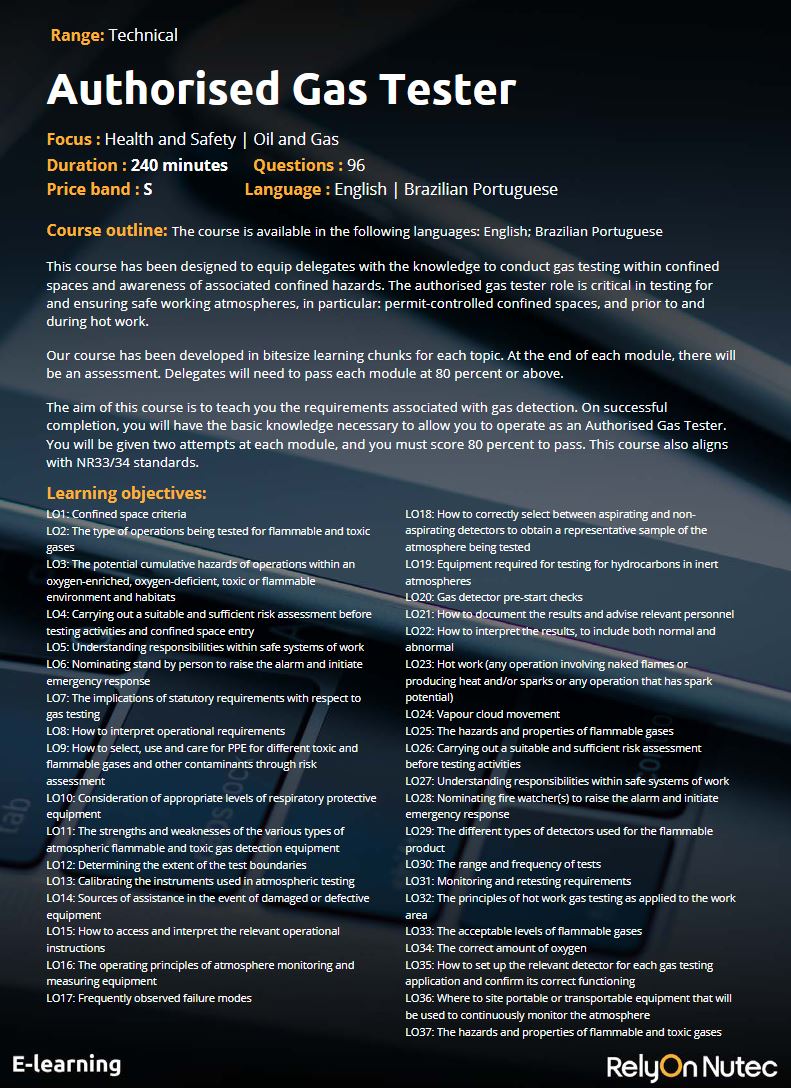 An example of e-learning offered at RelyOn Nutec is the Authorised Gas Tester course, designed to equip delegates with the knowledge to conduct gas testing within confined spaces and awareness of associated confined hazards. The role of an authorised gas tester is critical in testing for and ensuring safe working atmospheres.
The RelyOn Nutec course has been developed in bitesize learning chunks for each topic. At the end of each module, delegates will need to pass an online assessment at 80 per cent or above after which they be issued a certificate, which is valid for three years.
The four-hour course will allow the delegates to have the basic knowledge necessary to allow them to operate as authorised gas testers.
KEY FEATURES OF E-LEARNING WITH RELYON NUTEC
• Courses available in multiple languages with more being added all the time.
• Accessible on all devices including computers, tablets and mobile phones.
• Accessible in low-bandwidth areas.
• SCORM compliant and can be hosted on any other SCORM compliant LMS.
BENEFITS OF INCORPORATING E-LEARNING
E-learning is cost-efficient for clients and their workforces. It eliminates many of the costs associated with training, including travel, accommodation and daily expenses. It is a convenient way to enhance employees' skills and knowledge from their own home or workplace without hugely disrupting the working day.
FUTURE GOALS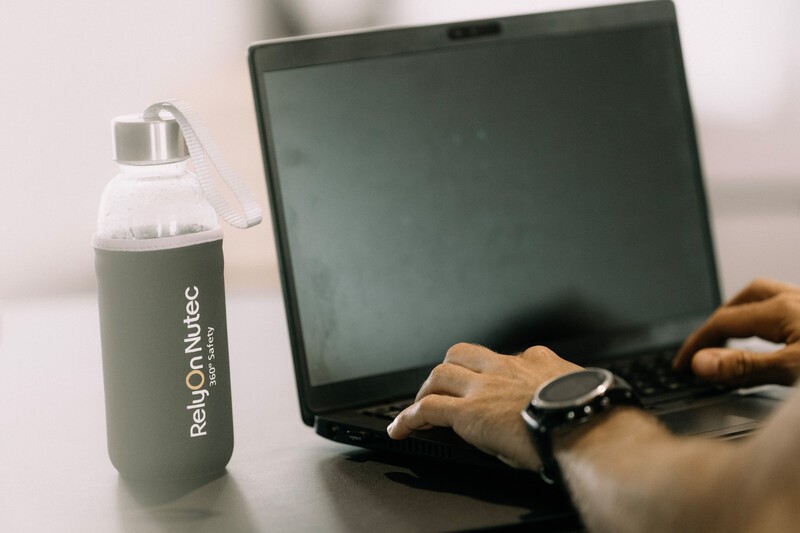 RelyOn Nutec's goal is to continuously expand a best-in-class e-learning portfolio that caters for multiple safety critical industries. In order to achieve this, systematic analysis and justification are in place to ensure our product development is focused and aligned with industry requirements.
With a current pass rate of 99 per cent and over 10,000 active users within the first year of website purchase capability, e-learning is fast approaching the new normal for safety training.
A recent alliance between RelyOn Nutec and Area9 will bring adaptive learning technology to the energy sector.
Area9's system of advanced learning technology is addressing 'unconscious incompetence' in digital users and helping them perform at their best.
Area9 Rhapsode is considered the most advanced learning platform in the world. Its transformative, personalised, high-impact learning experience is built on 25 years of research and has proven its value particularly across the healthcare and workforce education sectors.
RelyOn Nutec has partnered with Area9 to bring this platform to the energy sector globally and this will form the backbone of the current digital learning services.