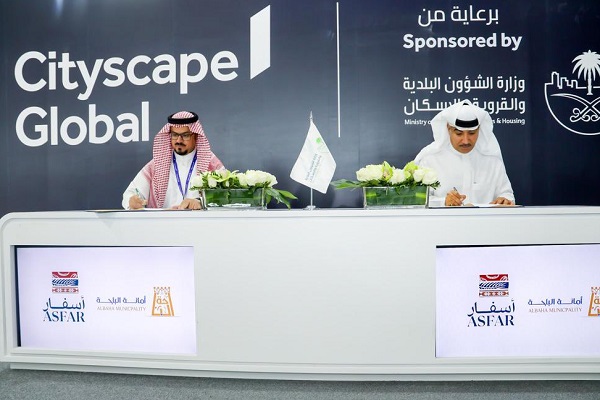 Saudi Tourism Investment Company (Asfar), a key entity of the kingdom's sovereign wealth fund PIF, has signed an agreement with the Municipality of Al Baha to develop tourism projects in the region.
The MoU was signed during the debut edition of Cityscape Global, the world's largest property development networking exhibition and conference, being held under the auspices of the Ministry of Municipal, Rural Affairs and Housing.
With a focus on the retail and hospitality sectors, the MoU is aligned with the goals of the Saudi Vision 2030 to diversify sources of economic income, attract local and foreign investments, and create more job opportunities for Saudi youth, it stated.
On the key deal, Asfar CEO Dr Fahad Bin Mushayt said: "We aim to invest in promising Saudi cities such as Al-Baha to instill the mountain and agro tourism concept in the Kingdom as part of our mission to improve the tourism sector's offerings to unprecedented levels."
"We also focus on providing a diverse package of modern experiences that blend adventure with entertainment, and on investing in boosting local strengths to create an attractive tourism ecosystem in Al-Baha for visitors," he noted.
Mayor of Al Baha Dr Ali Al-Sawat said the region has great potential, is rich in wonderful vistas, has a charming locale and many archaeological sites, some of which have been nominated to be listed among the Unesco World Heritage Sites.
"We are pleased to partner with Asfar to boost and enable the tourism sector in Al-Baha, improve its role in diversifying the national economy, enrich local content, and share its natural and cultural wealth with tourists, he added.-TradeArabia News Service