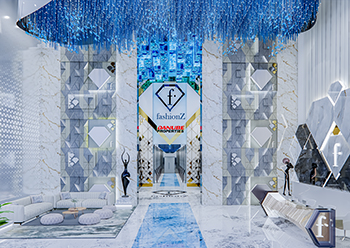 UAE-based Danube Properties has joined hands with the FashionTV brand for the launch of its first residential tower in the heart of Dubai.
Located at Jumeirah Village Triangle, Fashionz will feature more than 700 apartments across 65 floors. Each apartment is designed to embody the sophistication and glamour associated with the extravagant FashionTV brand, Danube stated.
It will boast top-class amenities, including a FashionTV gym, and a FashionTV rooftop bar with a swimming pool, restaurants cafes.
Fashionz will also house more than 40 key facilities including a Zumba and dance studio, meditation zone, trampoline park, fashion ramp, padel court, gazebo, skating rink, outdoor chess, fashion school, outdoor cinema, table tennis, a cigar room, a Japanese garden, a business centre with meeting space, and a snooker zone.
Founder and Chairman Rizwan Sajan said: "We are thrilled to collaborate with FashionTV for Fashionz. We wanted to offer this glamour to our buyers who are fond of all things luxurious but also affordable, being priced at AED850,000 ($231,420) onwards.''