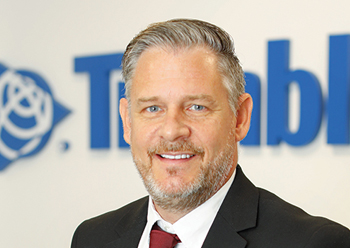 Wallett ... the hallmark of a sustainable business model in any sector is effective communication.
The construction industry in the Middle East has flourished with governments and private investors channelling funds in developmental projects to meet the high demand for sustainable infrastructure in the region.
However, the industry is suddenly facing a major challenge with increasing material costs, compounded by rising inflation and a shortage of skilled workers, having reduced margins and affected business bottom lines. The cost of construction in the Gulf region has increased by 30 per cent in the past year followed by a further surge of another 50 per cent during the last six months, according to reports.
Besides tackling the soaring cost of material, developers are struggling to complete projects within specifications and on time due to the shortage of skilled workers.
The hallmark of a sustainable business model in any sector, including the construction industry, is effective communication and an atmosphere to communicate. But the tendency to create isolated or siloed teams has been a long-standing problem in the construction industry, resulting in poor productivity. This challenge can be mitigated by using connected construction, which eradicates bottlenecks and miscommunication by ensuring all stakeholders are on the same page.
Connected Construction
Even though construction technology is well known in the industry, many companies are reluctant or not adopting the new technology solutions, which is the answer to most problems related to inflation and rising material costs. Connected construction is one of most important technologies that can tackle these issues. It connects machines, job sites, and workers, making everyone's job easier and increasing productivity, resulting in better project outcomes. The technology acts as a centralised project management solution that can help reduce errors and miscommunication, streamline project and payment processes, and easily exchange data with stakeholders.
So, how can connected construction resolve issues?
Construction firms that adopt new technology solutions have an upper hand over their competitors through improved resource utilisation and design compliance, resulting in cost reduction and proper time optimisation. Data transfer is a critical challenge for the industry, especially in megaprojects, and any company using different solutions will attest to that fact. With connected construction technology solutions – including 3D design, project monitoring and reporting – contractors have the tools that communicate project specifications directly to machines and monitor progress in near-real time. This leads to reduction in fuel consumption and emissions while minimising errors and time-consuming reworks, as well as addressing the growing demand for sustainability and environmental responsibility on building and infrastructure sites.
For instance, the US-based software, hardware, and services technology company Trimble offers technologies wherein users can share data from the office, upload it via a cloud-based solution and get others in the field use the data efficiently. In this manner, errors due to miscommunication are avoided, and coordination is significantly improved, allowing projects to be on schedule and within budget.
Tools like machine control, building information modelling (BIM) and digital twins significantly improve accuracy during the planning and construction phases, leading to minimal errors and rework - including reducing wasted time, money, and fuel due to the low frequency of visits to jobsites by stakeholders required to mitigate issues. By having all the precise requirements, projects can use fewer materials, generate less waste, and maximise the potential of all raw materials, and owners can make smarter, more cost-effective decisions.
When it comes to issues related to manpower, digitising workflows has reduced the need for more labour onsite with robotics and artificial intelligence (AI). Thus, making operations like field layout with a robot a one-man job.
The idea of having a fully autonomous robot on a construction site took a huge leap forward into reality with Trimble's Spot the Robot. Spot is fully integrated with Trimble technologies to perform precision topographic surveys over large geographic areas; capture daily stockpile analysis, quality assurance, and as-built analysis data; work in remote, dangerous, and unsafe site conditions; offering contractors a practical path for automating workflows.
Furthermore, technologies like 3D modelling software, global navigation satellite systems (GNSS), laser scanning, robotic total stations (RTS), and extended reality can drive significant productivity improvements at the task level over manual methods.
The surging inflation and future problems in the sector can be solved if construction technology is accepted widely and used accurately across the industry. Digital construction solution providers in the region are taking a lead in educating the industry about the benefits of the innovative solutions like connected construction. However, developers and contractors need to be open to adopting new technology to face the current and future challenges.