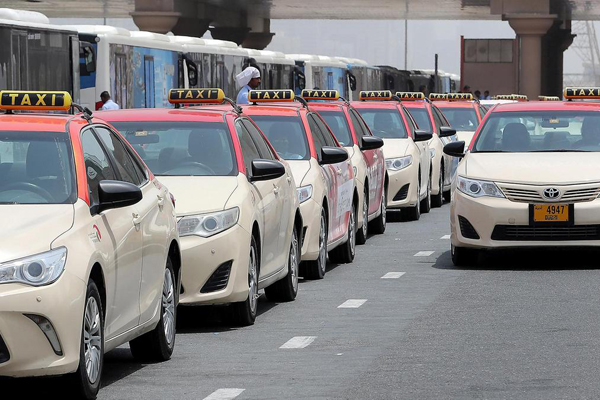 Dubai Taxi Company (DTC), a leading provider of comprehensive mobility solutions in Dubai, has announced its intention to proceed with an initial public offering (IPO) and to list its ordinary shares for trading on the Dubai Financial Market (DFM).
Under this, a total of 624.7 million shares (each with a nominal value of AED 0.04) will be made available in the Offering, representing 24.99% of DTC's total issued share capital.
All shares to be offered are existing shares held by the Department of Finance for the Government of Dubai as the selling shareholder.
The offering will be made available to UAE Retail Investors and other investors as part of the UAE Retail Offering (as defined below) as well as to professional investors outside the US, including the UAE, as part of the Qualified Investor Offering (as defined below)
The subscription will open on November 21 for UAE Retail Investors and end on November 28, while for Professional Investors it will close on November 29.
Further, as part of the Qualified Investor Offering, and in accordance with both the UAE Commercial Companies Law and the Dubai Law, 5% of the IPO will be reserved for the Emirates Investment Authority (EIA) and another 5% will be reserved for offer to the Pensions and Social Security Fund of Local Military Personnel.
The UAE Retail Offering subscription period is expected to run from November 21 to 28 with the Qualified Investor Offering subscription period expected to run from November 21 to 29.
The final offer price will be determined through the application of a book-building process, said DTC in its statement.
Rothschild & Company Middle East Limited has been appointed as the independent financial advisor, while Citigroup Global Markets Limited, Emirates NBD Capital and Merrill Lynch International have been appointed as joint global co-ordinators and joint bookrunners.
EFG Hermes UAE Limited (acting in conjunction with EFG Hermes (UAE) and First Abu Dhabi Bank have been appointed as joint bookrunners.
Emirates NBD Bank has been appointed as the lead receiving bank for the DTC Offering, while Abu Dhabi Islamic Bank, Ajman Bank, Commercial Bank of Dubai, Dubai Islamic Bank, Emirates Islamic Bank, First Abu Dhabi Bank and Mashreq Bank have also been appointed as receiving banks.-TradeArabia News Service