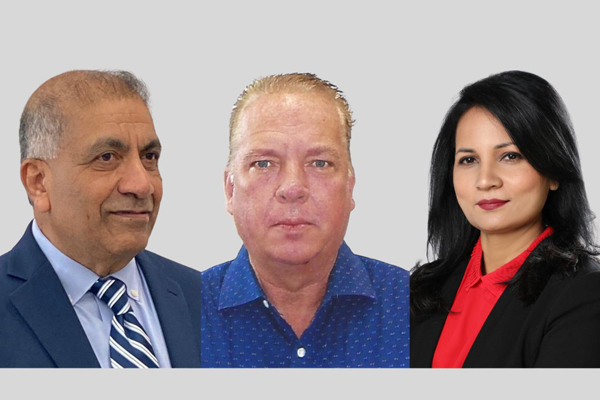 Amantra FM, a Dubai-based facilities management company, has announced a partnership with the US-headquartered AtmosAir, a global leader in solutions for healthier indoor air, and its authorised reseller Circulus, a managed office solutions company.
The strategic partnership makes Amantra Middle East's authorised distributor and promoter of AtmosAir's bi-polar ionisation technology, which boasts a pathogen reduction rate of up to 99% in indoor environments.
Amantra FM said it has been an ardent proponent of good indoor air quality (IAQ) in the Middle East. Its advocacy draws upon the growing incidence of sick-building syndrome (SBS) and respiratory and cardiovascular diseases linked to poor IAQ in residential and commercial facilities worldwide.
Considering humans spend 90% of their lives indoors, on average, and a person in a closed room can add about 37 million bacteria to the air every hour, solutions that can demonstrably optimize IAQ are the need of the hour.
"Indoor environments can be a cesspool of contaminants and pathogens, yet seem clean and liveable to the naked eye. As a result, contaminated indoors have been silent killers since time immemorial. The market is rife with stop-gap solutions that reactively combat pathogens that have already contaminated indoor spaces," explained Sangeetha B, the CEO of Amantra FM.
"Conversely, bi-polar ionization technology neutralizes contaminants at the source, such as HVAC inlets and ducts, before they can cause any harm indoors. This proactive approach to optimizing IAQ, combined with the solution's interoperability with existing HVAC systems, has remarkable implications for public health, utility costs, and sustainability in the Middle East," she said.
Charged ions in AtmosAir's proprietary technology actively seek out pathogens at the source and eliminate them, thereby mimicking nature's way of cleansing air outdoors.
Thanks to its ability to seamlessly integrate with existing HVAC systems, it can be retrofitted in relatively old facilities where chances of contamination are high. The IoT-based integration allows owners/operators to understand and visualize the complex relationship between HVAC systems, occupant safety, energy consumption, and operational costs, she added.
Circulus CEO Peter Kenney said facilities must proactively rid the indoor environments of pathogens while reducing energy usage and associated carbon emissions - an integrated approach built on social, economic, and environmental pillars of sustainability.
"We have championed that vision through bi-polar ionisation, which, as per documented results, saves up to 30% on HVAC energy costs and reduces up to 8% on entire utility expenses. Combined with optimal IAQ, such possibilities can help facilities comply with LEED and WELL, among other building standards. We are glad to partner with Amantra FM to turn that vision into a reality in the Middle East," noted Kenney.
Echoing the same sentiment, Syed A Rehman, SVP at Circulus, said the multi-fold benefits from bi-polar ionisation complement the ESG trajectory that companies are taking today.
"AtmosAir has observed significant improvements in IAQ and occupant productivity levels in large hospitals, stadiums, building portfolios, warehouses, etc. while working in unison with AI-driven solutions optimizing energy consumption and reducing GHG emissions," he stated.-TradeArabia News Service