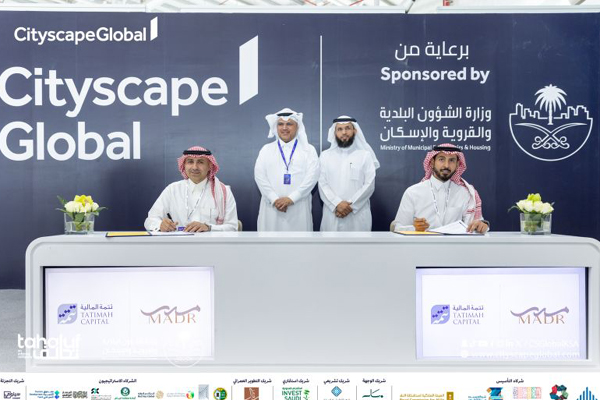 The Cityscape Global Exhibition made its debut in the Saudi capital Riyadh today (September 11) in style, launching projects worth more than SAR65 billion ($17.3 billion).
Of these, the lion's share was from the National Housing Company which is set to develop new real estate projects valued at SAR42 billion in the suburbs and communities under its administration, reported SPA.
Additionally, a business centre and the Khuzam sports city in Khuzam Suburb was also launched.
Roshn, in collaboration with China Harbour as part of Sedra's future projects, announced a strategic collaboration worth SAR7.7 billion. Makkiyoon Urban Developers unveiled the Boulevard Makkah project, valued at SAR6 billion, which includes administrative, commercial, residential units, and hotels spanning a total area of 1 million sq m.
Retal Agency also launched a SAR5-billion project to establish an ultra luxury resort in Al Khobar under the management of the Ritz Carlton, said the SPA report.
Furthermore, the King Salman Park Fund announced a SAR4 billion investment to develop the first plot of land within the project. This investment will involve the construction of 1,500 residential units with the Salmani architectural style, as well as office, hotel, educational, and retail areas in an area of over 290,000 sq m, stated the report.
Masar Destination also launched a SAR4 billion project to construct 18 residential towers, four hotel buildings, and an office building, it added.