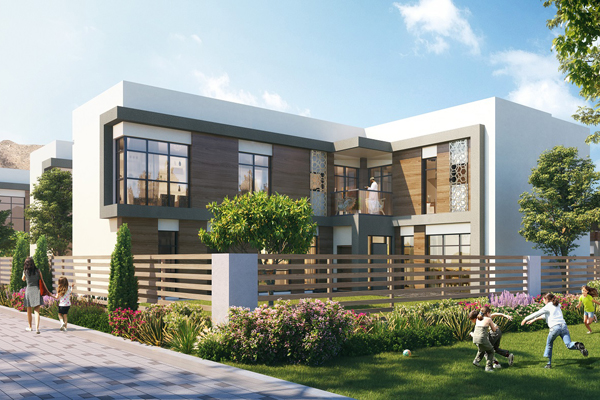 Oman tourism development company Omran and UAE-based Diamond Developers have announced the sales launch of Phase One of The Sustainable City-Yiti featuring 422 residential units including a wide selection of villas and apartments.
Embarking on a significant path towards achieving net zero emissions, Yiti aims to provide an environment for its residents to live, work, and thrive within the community.
A premium development in Oman, it boasts a comprehensive masterplan that includes a plaza featuring commercial outlets, a school and nursery, five-star Nikki Beach Resort & Spa, a four-star hotel, a wellness centre, an autism centre and an educational institute.
All the 422 residential units have been designed in line with the highest social, environmental, and economic sustainability standards.
A diverse selection of 136 eco-friendly residential villas will be available for purchase, each showcasing an elegant and energy-efficient design with spacious three and four-bedroom units.
Additionally, a wide variety of 286 modern apartments will be offered - ranging from cosy studios to expansive three-bedroom units. All are designed to enhance the quality of life for residents while reducing their carbon emissions.
The city will be powered by clean, renewable energy sources, prominently featuring solar panels that are tactically mounted on rooftops and parking facilities.
This approach enables residents to achieve up to 100% energy bill savings. Simultaneously, the introduction of high-efficiency water systems will lead to a significant decrease in water bills, potentially by as much as 50%.
Expected to be completed by 2025, the development will feature a green spine running the length of the community, complete with biodomes and community gardens.
On the sales launch, Omran Group's CEO Hashil Obaid Al Mahrouqi said: "With such developments, we are paving the way towards Oman's target of Net-Zero Carbon by 2050, whilst providing immense in-country value through job creation, and exceptional tourism, with a focus on a sustainable impact to the circular economy all of which resonates with Omran Group's sustainability ethos."
"The model ensures a reduction in carbon footprint, from design to operation, using disruptive innovation to achieve transformational societal change," he stated.
According to him, the project is a significant milestone in growing its portfolio in developing a responsible tourism sector, as well as attracting international partners and investors.
"This holistic, wellness-inspired environment aims to reduce air and noise pollution with its car-free areas and a variety of outdoor amenities promoting an active lifestyle. These include gyms, swimming pools, a running and jogging track, a cycling track, hiking trails, and an equestrian club," he added.
Diamond Developers CEO Salah Habib said: "The resounding success of The Sustainable City concept and the high demand for our brand are testaments to the growing appetite for eco-friendly living."
"As we expand our footprint in the region, we are confident that our commitment to delivering world-class, sustainable developments will resonate with investors who understand the long-term value and impact of embracing sustainable communities," he added.-TradeArabia News Service