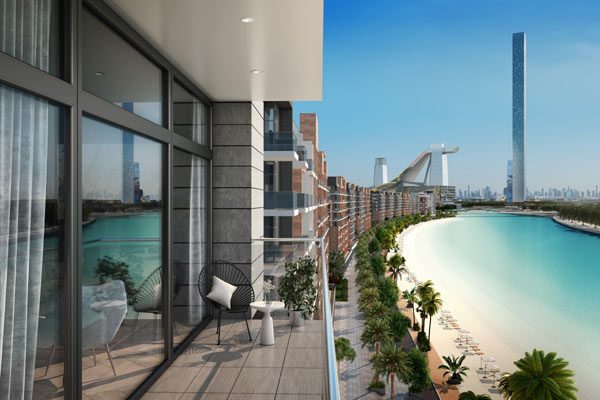 Azizi Developments, a leading private developer in the UAE, has signed up Build Wells International, an interior works company in the UAE, for its key waterfront-lifestyle destination, Riviera, located in the heart of MBR City, Dubai.
As per the deal, Build Wells will be handling the supply of sanitary ware and linear drains, for phases 1 and 2 of Riviera as well as for Creek Views I, the developer's 100% freehold development situated on the iconic Dubai Creek in Dubai Healthcare City.
Riviera is a stylish waterfront-lifestyle destination located in the heart of MBR City, which on completion will boast 71 mid-rise buildings with 16,000 residences that are conveniently located in the midst of all the business, leisure and retail hubs of the city.
Designed to introduce the French-Mediterranean lifestyle to Dubai, Riviera represents a new landmark destination that is both residential and commercial, with an abundance of retail space, stated the developer.
It features three districts: an extensive retail boulevard, a lagoon walk with artisan eateries and boutiques, and Les Jardins — a vast, lush-green social space, it added.
The Creek Views I boasts stunning panoramic views of the iconic Dubai Creek and the picturesque Downtown Dubai skyline.
Overlooking Dubai Healthcare City, Creek Views I represents the city's remarkable transition from a traditional, iconic past to a contemporary, reinvented future.
Situated on Al Khail Road, 7 minutes away from Dubai International Airport, 8 minutes from Dubai Mall and 9 minutes from Business Bay and DIFC, the development has all major business, leisure and retail hubs in its vicinity.
Built to offer modern luxury at its finest, Creek Views will feature an all-inclusive health club, comprising a swimming pool, a fully equipped gym, a sauna, a steam room, as well as a serene outdoor yoga space.
CEO Farhad Azizi said: "Based on its outstanding track record and global reputation, Build Wells has emerged as the clear winner for many our interior needs. We are delighted to welcome its work, along with all of its exceptional local and international partners, to our projects, greatly benefiting our investors by providing a significant value-add in the form of high-quality interiors at reasonable and competitive rates."
Established in Dubai in 2018, Build Wells is a global sourcing partner with a worldwide database of connections specialising in complete interior solutions, including sanitary ware, furniture manufacturing, kitchen furnishing, lights and tiles for residential, commercial and special custom orders for markets such as the GCC, US, Egypt, Tanzania, the Netherlands and Uganda.-TradeArabia News Service