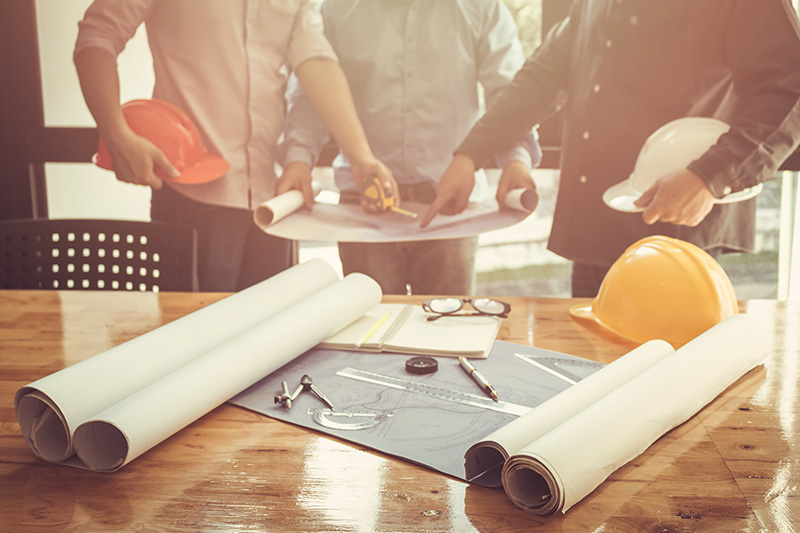 Zepth, an intelligent global construction project management platform, has introduced Zepth Meet, a powerful enterprise video conferencing tool developed in co-ordination with the Amazon Chime SDK powered by Amazon Web Services (AWS).
Created in response to inefficient communication practices within the construction industry, Zepth Meet allows teams to collaborate with all project stakeholders by creating, conducting, and concluding video conferences.
"Inefficient communication is one of the biggest obstacles in the construction industry today," explained Prasoon Shrivastava, Founder and CEO, Zepth.
Through this new tool, administrators can organize webinars and large conferences with up to 250 participants.
Zepth Meet seamlessly accommodates meetings with external clients by providing a web app experience, which eliminates the need to download or register for additional applications or software. Users can also choose to download the Zepth Meet App, available for iOS and Android, stated the top official.
"The fragmentation of information as it is passed between owners, project managers, designers, contractors, and suppliers leads to misunderstandings, project delays, and financial losses. The importance of having an effective video conferencing system has been thrown into sharp relief over the past year, with many team members working remotely or in different countries. Zepth Meet, developed with the Amazon Chime SDK, builds upon our existing platform and ensures project success by facilitating effective communication and performance," he stated.
Sid Rao, GM of Amazon Chime SDK, AWS, said: "We are thrilled to see how Zepth Meet will utilize the communication and collaboration technologies from the Amazon Chime SDK to continue to promote innovation across the construction industry."
"Zepth's construction project management technologies are helping to pave the way for a more efficient and sustainable future,"he noted.
Fully integrated within the existing platform, Zepth Meet includes a full spectrum of best-in-class video conferencing features. The integrated system allows users to accomplish and track all activities alongside existing project data.
Meeting organisers can schedule single or recurring video calls with all team members, define agendas, and share documents in advance.
"In-call features include waiting rooms, moderation controls, built-in chat functions, and user capabilities such as screen sharing, note taking, and call recording. Zepth Meet allows meeting organisers to conclude meetings with a clear plan of action, by issuing meeting minutes and assigning tasks that can be tracked directly within the platform," stated Rao.
Accounting for varying levels of tech literacy across the construction industry, the Zepth Meet interface is highly intuitive. It has controls to start a meeting with a single click, a built-in calendar, and dedicated tasks to transform issues into actions.
Zepth Meet streamlines collaboration across organisations to encourage teamwork and achieve common project goals faster, at lower cost, and with higher quality results, he added.-TradeArabia News Service