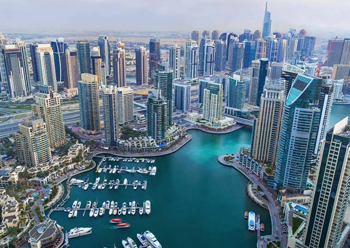 Developers will continue to offer a range of incentives to woo new investors.
The GCC real estate market outlook remains bleak with signs of the bottoming out of transactions prolonged further into this year, according to Kuwait-based financial powerhouse Kamco Invest, indicating that recovery in 2021 will depend on both cyclical and structural catalysts.
The residential market in the region is expected to remain under pressure until segment fundamentals such as number of households, employment rates improve, stated the company in its GCC Real Estate Update.
Developers will continue to offer a range of incentives such as fee waivers, discounts and rent-to-own agreements, combined with home finance options to attract new investors looking to take advantage of the lower prices, it added.
As of end-October 2020, real estate sales in the GCC declined from a year ago, as total value transacted receded by four per cent year-on-year (YoY) to $72.1 billion from $75.5 billion in the same period in 2019, while transaction volumes fell by 11 per cent YoY over the same period, the Kamco report said.
However, the average value per transaction in the GCC increased by 7.6 per cent YoY to around $166,105 during the period from January to October from around $154,365 in the same period in 2019.
The Covid-19 crisis has accelerated several emerging trends for GCC's real estate market, and introduced new structural drivers for the sector's demand outlook. The contrast between demand for industrial and retail spaces is set to continue, and represent the strongest and weakest segments of the market respectively.
The signs of transactions bottoming out witnessed in 2019 will now be prolonged further, suggesting that recovery gets pushed ahead until normalised demand conditions arrive post-Covid, said the industry expert.
According to Kamco, the demand for industrial spaces will continue to be driven by ecommerce, 3PL logistics, pharma, vertical farming and cloud kitchens. On the flipside, retailers prefer to expand via omnichannel strategies, as consumers prefer to engage with the brand through many routes, thereby impacting demand for retail real estate.
"We do expect the supply-side to tighten cyclically in 2021, in terms of lower number of upcoming project announcements from developers, which should aid in arresting the ongoing steep declines of prices and rents. However, we believe structural catalysts would be required to cater to changing demand trends within each sub-segment of the real estate market," said the Kuwait financial power house in its review.
The residential segment looks to be the closest to a late-cycle recovery in rents and prices aided by government support. The segment also has fewer structural issues to cope with.