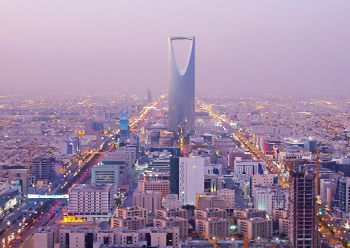 Saudi Arabia accounted for half of the $24.7-billion projects announced.
The GCC construction market is estimated at $1.6 trillion, with over 21,000 active projects as of Q3 2021, according to a new report by BNC Projects Journal.
Projects worth $24.7 billion have been announced across the GCC region during the third quarter with Saudi Arabia leading the way, contributing half of the total announcements in Q3 and doubling the project completions when compared to Q2.
The GCC registered $16.5 billion worth of new awards in Q3 with the UAE and Saudi Arabia contributing 46 per cent and 32 per cent respectively.
The utilities sector topped the ranks as it contributed 52 per cent to the total announcements followed by the urban construction sector with a 28 per cent share, stated the report.
According to BNC, the Saudi Project Index grew two per cent over the last quarter to 112.1, indicating a healthy and developing project market, while the UAE continues to record a 37-38 per cent QoQ hike in project announcements for consecutive quarters.
The project announcements in Qatar till Q3 recorded a 54 per cent hike over last year, stated the report.
Driven by the UAE with a 45 per cent share, project completions in Q3 adds $27 billion worth of finished developments in the GCC followed by Saudi Arabia with a 26 per cent contribution, according to Avin Gidwani, CEO of Industry Networks.
The urban construction sector again surfaces as a leader with 55 per cent of the total project delivery in the region," he noted.
"Project awards and project completions in the GCC till Q3 is still 39 per cent and 47 per cent below 2020 respectively," he added.