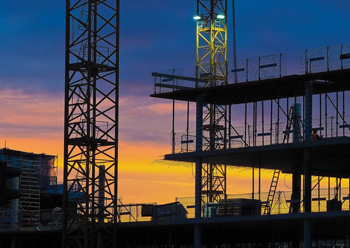 The Mena region would need from $75 billion to $100 billion of investment per year over the next 20 years.
As many as 242 public-private partnership (PPP) projects worth $223 billion are under development in the Middle East and North Africa (Mena) region, and this is set to go up as project execution picks up, according to recent reports.
This is more or less in line with a World Bank projection estimating that the region would need between $75 billion and $100 billion of investment per year over the next 20 years to meet its needs.
"Since public finances remain strained in many Mena countries, rising infrastructure needs will require the mobilisation of private investment. Recourse to public-private partnerships (PPP) can help meet these challenges while simultaneously improving expertise and capacity in critical sectors such as transport and renewable energy among others," said a report by OECD.
PPP could play a crucial role in bridging the large funding gap in the massive infrastructure development being undertaken by the governments of the Middle Eastern countries. However, these countries need to streamline the legal framework and the regulatory regime in order to facilitate private participation in public projects. Nine out of 14 countries in the region now have a PPP law and a dedicated PPP unit in place.
The importance of public-private partnership (PPP) as a solution to the region's infrastructure funding gap will be debated at the two-day PPP Mena Forum that is scheduled to take place at Movenpick Grand Al Bustan, Dubai from February 23 to 24, 2022 (See Events, Page 24).