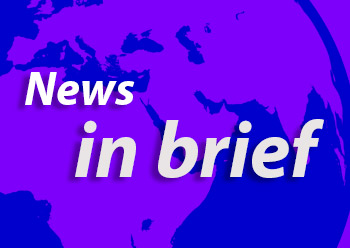 Ducab secures Iraq grid work
Ducab Group, one of the UAE's largest industrial manufacturing businesses and solution providers, has been awarded the contract to supply overhead conductors for a 288-km OHL (overhead line) project as part of a GE Renewable Energy's Grid Solutions business electrification project in Iraq.
The project complements Iraq's larger energy transition plan, moving the nation into a regional energy hub through smart and sustainable grid infrastructure.
Ducab participated in the GE Renewable Energy's Grid Solutions business tender for the design, supply, installation, testing, and commissioning of 400kV overhead transmission line interconnecting Jordan and Qaim area in Iraq.
2,000 Salman Town units delivered
Bahrain's Housing Ministry distributed 2,000 new residential units to the beneficiaries of its Salman Town project last month, reported BNA.
Salman Town is one of the major projects being carried out in line with the directives of His Majesty King Hamad bin Isa Al Khalifa and and the order of HRH Prince Salman bin Hamad Al Khalifa, the Crown Prince and Prime Minister to build 40,000 housing units in the kingdom, it stated. It includes key amenities such as subsidiary electrical stations, a water station and another for wastewater treatment besides mosques, kindergartens, schools, a university, a major hospital and health centers besides a sports city that includes a football stadium, it added.
Kuwait tenders sewage station
Kuwait Ministry of Public Works has invited bids for the construction of a sewage station set to be built at an investment of around KD175 million ($577 million) following the retendering of the project, said a report.
Bids for the project were issued in 2020 but was later cancelled, reported Kuwait daily Al Rai.
The project includes a wastewater treatment plant with a capacity of 400,000 cu m per day with a future expansion capacity of 600,000 cu m per day.
AlMutla'a Waste Water Treatment Plant is estimated to cover 1.1 million sq m and is designed to treat municipal wastewater received from a 2,400-mm diameter main gravity line from Al Mutlaa housing project.The project also involves the building of 40 km pipeline networks and other facilities.
According to ministry officials, the project will have to be completed within 42 months and will include an operational and maintenance period of 24 months.