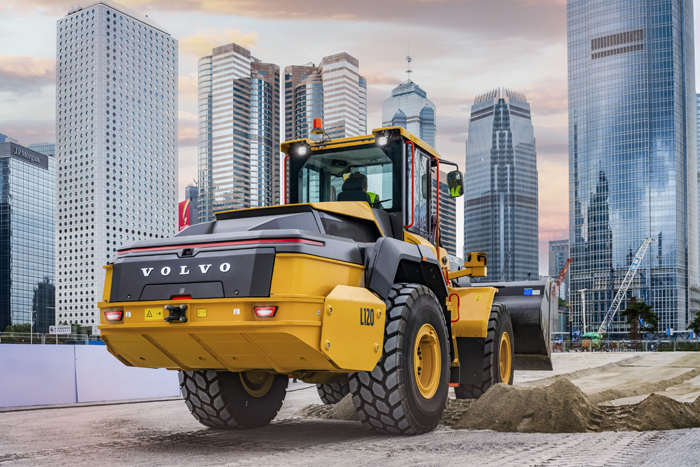 Volvo Construction Equipment (Volvo CE), a leader in manufacture of construction equipment, is set to launch its first zero-emission construction machines in the UAE in a bid to help customers meet their decarbonisation targets with high-performing electric power.
Demonstrating that more sustainable solutions are not just a promise for tomorrow, but a real innovation for today, the announcement of the arrival of these industry-leading electric machines to the UAE coincides with the government's Year of Sustainability.
The electric machines are the perfect partner to decarbonise construction sites in the region while maintaining high levels of productivity.
They deliver the same performance as their diesel variants but with the added benefit of near silence, fewer vibrations and a more comfortable work environment. Furthermore, they open up even greater business opportunities, as they are designed to help companies adhere to emission regulations, said a statement from Volvo CE.
Having proved their potential on a variety of construction sites around the world, their introduction to the UAE comes as more and more customers there are embracing the substantial benefits of electromobility and working towards zero emission jobsites, it added.
Three units are coming to the country: the ECR25 Electric compact excavator, the 23-ton EC230 Electric excavator and the 20-ton L120 Electric wheel loader, showcasing that electric power comes in a range of sizes. They will soon begin working and testing on a customer site in the coming weeks.
The UAE government has called 2023 the Year of Sustainability and has committed to fostering innovative solutions to challenges such as climate change by inspiring collective action towards more sustainable practices.
As a world leading manufacturer, Volvo CE said it also understands the need for collective action and believes that through the development and commercialization of its electric solutions it is not only helping to reduce its own environmental impact but that of its customers too.
As such, it has set a goal to achieve net-zero value chain greenhouse gas emissions by 2040, with significant emission reductions as early as 2030.
Ilkay Fidan, Commercial Area Manager at Volvo CE, said: "We are proud to bring these reliable electric solutions to the UAE as part of our mission to ensure every corner of our industry can join us on this transformation journey and enjoy the many benefits of going electric."
"Together we can achieve a more sustainable way of working, while ensuring no compromise on power and performance," he stated.
Ramez Hamdan, Managing Director, Al-Futtaim Industrial Equipment (Famco & Commercial Vehicles), said: "I am thrilled to introduce Volvo's cutting-edge zero-emission construction machines to the UAE. This milestone marks our commitment to pioneering sustainable solutions in the construction industry."
"With the introduction of Volvo's zero-emission technology, we are not only building for today but also laying the foundation for a cleaner and more sustainable tomorrow in the UAE's construction sector," he added.-TradeArabia News Service