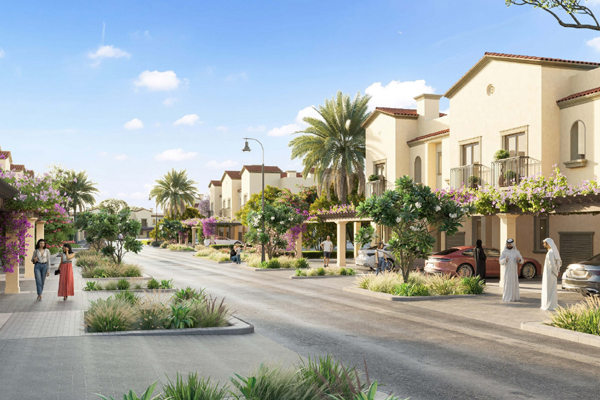 Bloom Holding, a leading UAE real estate developer, has announced the launch of Casares, the third phase of its fully integrated and all-inclusive community in Abu Dhabi - Bloom Living.
This comes following the remarkable success of the first phase, Cordoba, and the second phase, Toledo, which are on track for delivery in Q4 2024 and Q2 2025 respectively.
Sales will commence for townhouses within the third phase Casares, which is named after a village of historical and artistic importance in the community of Andalusia in Spain.
The key development, which will have a mix of two- and three-bedroom townhouses, is set for completion in 2026.
Casares features a Community Center surrounded by lush greenery and stunning landscaping. Those living within Casares can benefit from a wide range of facilities available at Bloom Living, just within a short walking distance, said the statement from Bloom.
Residents can explore the beauty of nature at Bloom Living's multiple uninterruptedly interconnected parks, and they can also enjoy their time at the community's main Clubhouse which provides easy access to pools, sports and recreational facilities, as well as a wellness center, it stated.
Additionally, at the heart of Bloom Living lies a Town Center that offers an array of retail and F&B options, it added.
Bloom Holding CEO Carlos Wakim said: "We are confident that Bloom Living will become a highly sought-after lifestyle destination due to its extremely attractive living options, functional layouts, and impressive community offering. The remarkable success of the previous phases is testament to the strength of interest in Bloom Living and we are sure that the launch of Casares will be equally successful."
"We are deeply committed to developing homes to the highest standards of quality, with the finest finishings that are synonymous with the Bloom brand. With Bloom Living's prime location and extensive amenities, we anticipate very strong demand from investors and homeowners alike following the launch of Casares," stated Wakim.
"Additionally, we have a range of residential products in the pipeline that we plan to launch this year in line with our commitment to meeting the evolving needs of this fast-growing market," he added.-TradeArabia News Service