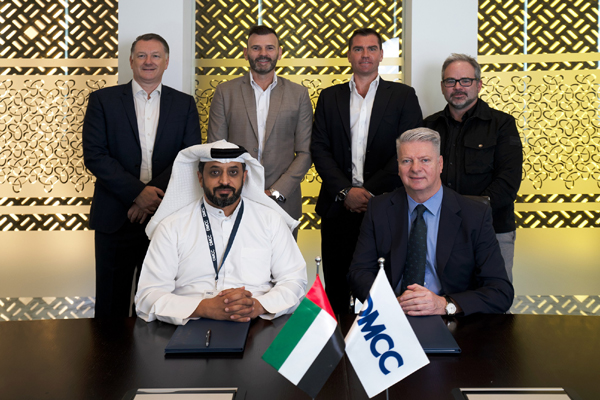 DMCC, the flagship free zone in Dubai, has signed up Brewer Smith Brewer Group (BSBG), a global architecture, design and engineering firm, to deliver the second phase of its flagship Uptown Dubai district, that will see the construction of two mid-rise commercial towers of 28 and 21 storeys.
This comes following the completion of Uptown Tower, an 81-storey mixed-use tower featuring office space, branded residences, an ultra-luxury hotel, and retail and F&B offerings, said DMCC in its statement.
All office units within the tower were fully pre-leased in Q3 of 2022, thus reflecting the development's significant draw for international investments, it stated.
The 22 floors of office units within Uptown Tower are expected to be delivered next month, it added.
Engaged for lead consultancy, design and executive architecture, interior design, and structural engineering for the project, BSBG will deliver the next two commercial towers within Uptown Dubai.
Spanning a total area of 5.8 million sq ft, Uptown Dubai will redefine premium mixed-use communities. On completion, the mid-rise towers will featuring a total of approximately 67,500 sq m of commercial space and 5,000 sq m for retail and F&B, it added.
"Through this partnership with BSBG – a global leader in delivering projects of this scale – we are one sizeable step closer to this vision, remarked Ahmed Bin Sulayem, Executive Chairman and Chief Executive Officer of DMCC, after signing the deal with BSBG officials - Managing Partner Alistair McMillan, Senior Partners Andrew Bereza and Scott Orwin and Group Design Director Michael Lewis.
"These two towers will be a strong addition to our ever-growing district, helping us meet the high levels of FDI we continue to attract with a premium commercial offering," he stated.
Lauding the DMCC partnership, McMillan said: "We are very pleased to have partnered with the Dubai group on this exciting commercial project, which is of huge importance as the Uptown Dubai masterplan comes to life."
"DMCC's Uptown Dubai District has become one of the emirate's most dynamic mixed-use developments, and with our combined design and technical expertise, BSBG is well-positioned to support DMCC in realising its vision for a benchmark mixed-use development of the future," he added.-TradeArabia News Service