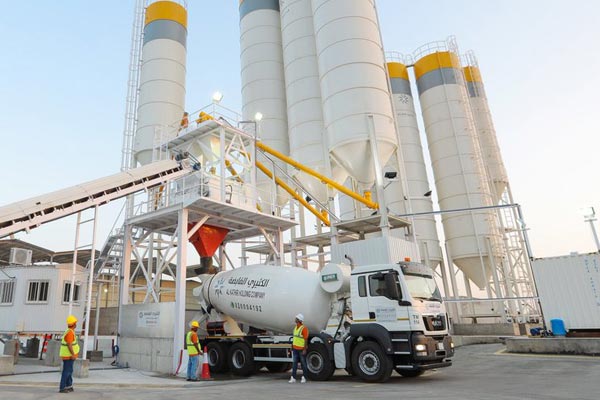 Saudi-based Al Kathiri Holding Company has announced that one of its subsidiaries, Alian Industry Company, has completed the installation of a concrete manufacturing plant within the Al Narges View Project in Al Jawan Suburb of the kingdom.
Alian Industry had secured a 7,000 sq m land from Abdul Rahman Saad Al Rashed & Sons for the setting up of the plant that will manufacture and supply ready-mixed concrete, said Al Kathiri Holding in its filing to Saudi bourse Tadawul.
Alian Industry is expected to begin production from the new plant soon, it added.
A major Saudi holding company, Al Kathiri, through its subsidiaries, manufactures construction materials and is also a major distributor of concrete, cement, mortars, aggregates, and other products.-TradeArabia News Service