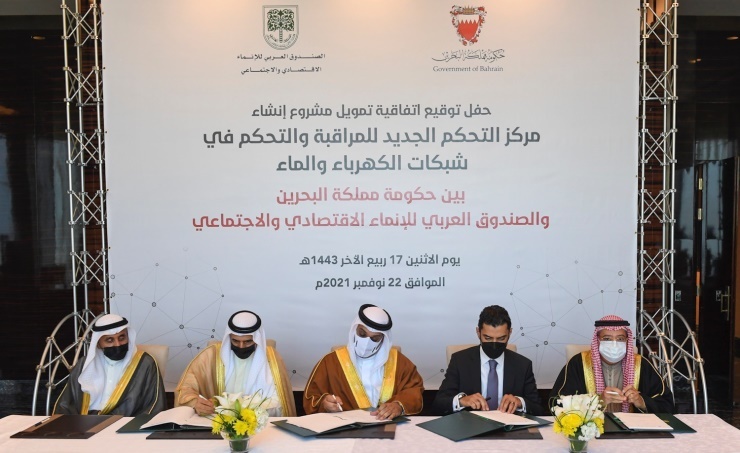 Bahrain's Ministry of Finance and National Economy has signed an agreement with Arab Fund for Economic and Social Development (AFESD) for its key power-related projects.
As per the deal, AFESD will provide soft funding for projects such as a setting up of a control centre for monitoring the electricity and water networks at an investment of KD10 million ($33 million).
Bahrain will press ahead with economic development to achieve the desired goals, remarked Minister of Finance and National Economy, Shaikh Salman bin Khalifa Al Khalifa, after signing the deal with AFESD Director General and Board Chairman Bader Mohammed Al Sa'ad.
The project aims to meet the growing need for electricity and water generation, transmission and distribution services.
Another agreement was concluded by Minister of Electricity and Water Affairs Wael bin Nasser Al Mubarak and CEO of the Electricity and Water Authority Shaikh Nawaf bin Ibrahim Al Khalifa.
The minister affirmed the need to build on previous achievements brought about under the comprehensive development march led by His Majesty King Hamad bin Isa Al Khalifa, and the support of His Royal Highness Prince Salman bin Hamad Al Khalifa, Crown Prince and Prime Minister.
Shaikh Salman pointed out the significance of supporting the infrastructure projects given their role in promoting the sustainable economic growth.
He lauded, in this context, the role of the Arab Fund in supporting development projects in the Arab countries.-TradeArabia News Service