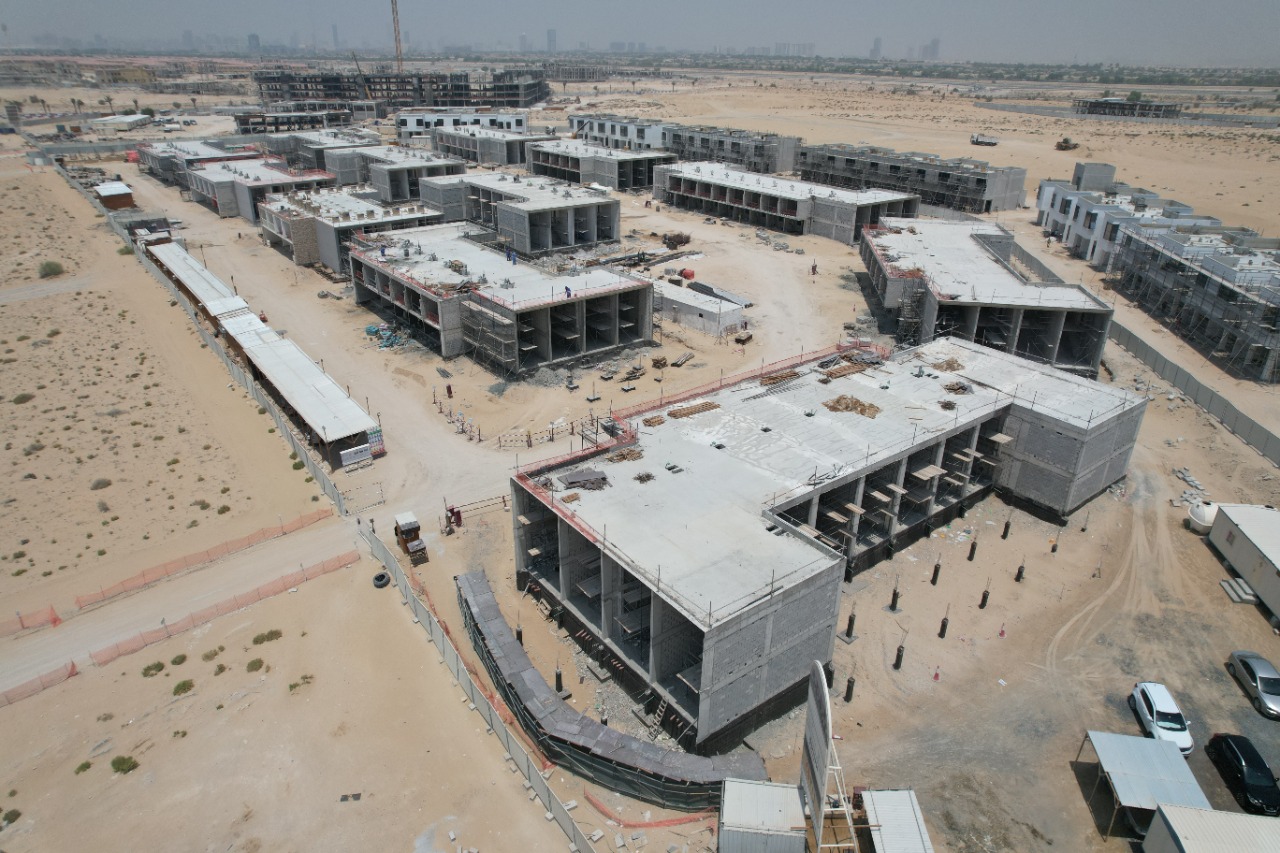 Reportage properties, a leading UAE real estate developer, said it has added new residential villas to the group's 654-unit Rukan Lofts project being developed at the Dubailand district in cooperation with the Continental Investment Company.
The move came after the company sold all the units in the the project, which is to be handed over next year, said the Dubai developer in a statement.
The Rukan Lofts includes about 654 residential villas, while the Rukan Tower provides about 488 housing units, consisting of studios, one-, two- and three-bedroom apartments.
The new units will be offered at prices starting from AED695,000 ($189,178) for a one-room townhouse, and AED995,000 ($270,838) for a two-room townhouse, stated the developer. All these units are being offered with a 10% down payment, it added.
CEO Islam Ahmed Suleiman said that the launch of new units of the "Rukan Lofts" came after the company managed achieving good sales, amid a significant increase in demand, especially in light of the competitive and attractive prices offered for buyers.
Suleiman focused on the distinct location of "Rukan Lofts" in the "Wadi Al Safa 7" area of Dubailand, near Arabian Ranches, and close to the most prominent shopping centers, golf courses, and entertainment parks.
"Rukan Lofts is one of the major projects in Dubailand, with more than 800 perfectly designed townhouses, spreading over a 2.6 million sq ft area, where more than 70% of open and green public spaces create a comfortable living environment for families," he added.
Giving a project update, Suleiman said steady progress was being made on the construction works in the Rukan Lofts and the project would be ready for delivery next year.
The company is now developing 11 projects the UAE, providing about 5,000 housing units within the most important investment sites in Abu Dhabi and Dubai, he added.-TradeArabia News Service