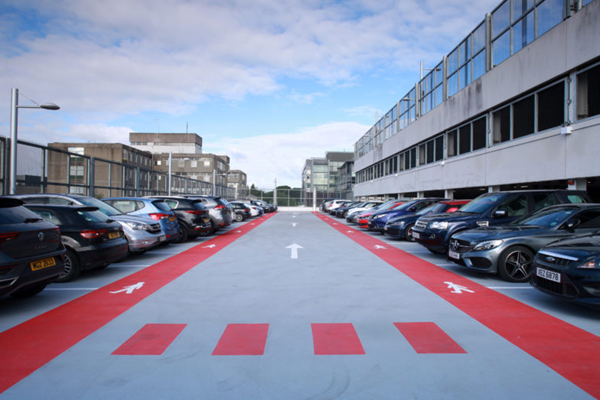 Degafloor, a seasoned brand with over 28 years of experience in providing fast-curing resin flooring solutions, has now expanded its global footprint to Bahrain with a new branch in the kingdom.
This strategic move further solidifies Degafloor's commitment to providing flooring solutions tailored to the unique needs of its clients, said a statement from Degafloor.
Founded in 1995, the UK-based company has been at the forefront of the resin flooring industry, specialising in MMA flooring and offering solutions that redefine standards in durability and speed of application.
Degafloor's approach is rooted in a commitment to understanding and meeting the specific requirements of its clients.
The company's clarity of focus on fast-curing resin flooring options, a solutions based attitude, and an outstanding product range showcase its ability to meet the challenges of industrial and commercial environments.
Matthew Brown, Director of Degafloor Middle East, emphasized the company's simple yet powerful business approach.
"We take pride in our simple approach to business that has become our biggest asset: We offer a straightforward range of outstanding products that deliver exceptional benefits. We continually innovate to bring our customers unique and bespoke solutions, and lastly, we put our customers first."
According to Brown, the expansion into Bahrain signifies Degafloor's dedication to providing flooring solutions that are not just innovative but, more importantly, aligned with the practical needs of businesses and industries.
The new branch, in collaboration with PBP Middle East as its approved installers in the region, will serve as a direct conduit for local businesses to access Degafloor's tailored resin flooring technologies, designed to deliver reliable and efficient results.
With Degafloor's extensive experience in the resin flooring industry, the company positions itself as a trusted partner for architects, contractors, and businesses seeking reliable flooring solutions.
The company's expertise is focused on fast-curing resin internal and external flooring systems, car park decking systems, road repair solutions, line and area marking and pothole repair, demonstrating its versatility and commitment to addressing diverse needs.-