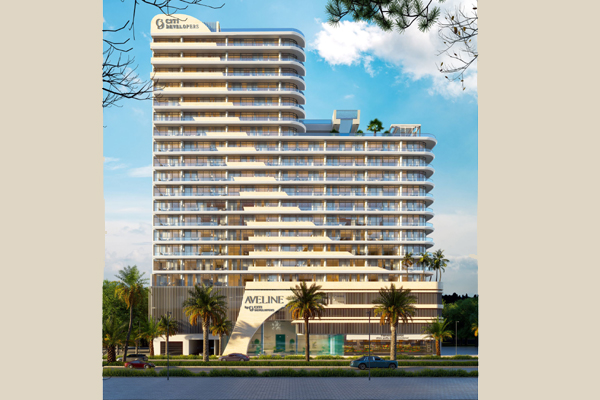 Citi Developers, a leading real estate developer, has announced its UAE launch with the Aveline Residences, an exquisite collection of 263 apartments with a mix of studios, one-, two- and three-bedroom units located in the heart of Jumeirah Village Circle. It is scheduled for handover in Q2 2026.
On its UAE foray, Managing Director Malik Taha said: "It is a moment of great joy to introduce our development to the UAE and bringing our decade-long legacy in global markets to this region. The launch of Aveline Residences, is a testament to our dedication to excellence in real estate."
"Ranging from 453.70 sq ft to 1391.99 sq ft, each of the apartments is meticulously crafted to provide a harmonious blend of comfort, convenience, and celebration," he explained.
"As this exceptional property is nestled in the vibrant landscape of Jumeirah Village Circle, we are confident that Aveline Residences will not only redefine luxurious living but also play a pivotal role in propelling community living in Dubai," he stated.
To celebrate the Aveline Residences launch, it is offering a flexible payment plan for the customers which includes a 10% booking installment, 10% on SPA, 30 days after booking, 1% for 30 months, and 50% upon handover.
According to him, Aveline Residences will more than just luxurious living. "Residents will be able to explore a variety of retail options, indulge in culinary delights at restaurants and cafes, enjoy strolls and playtime in open spaces, and benefit from easy commuting with JVC's strategic links to major hubs," said Taha.
"The design philosophy of Aveline Residences emphasizes a harmonious balance between indoor and outdoor areas, providing residents with the luxury of nature just outside their doorstep. From yoga and games areas to a beach pool, padel court, kids pool, spa, sauna, mini cinema, and a fully equipped gym, Aveline Residences will offer a diverse range of amenities to enhance the residents' living experience," he added.-TradeArabia News Service