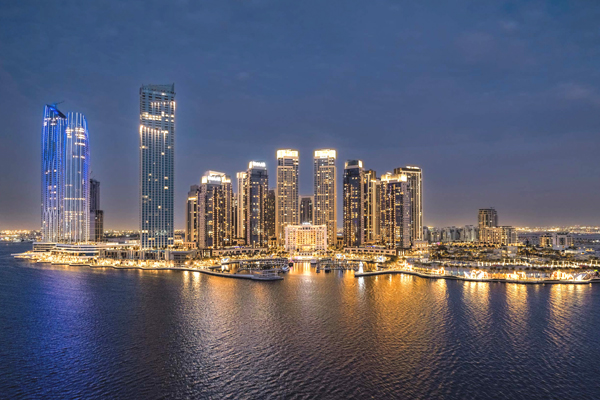 Emaar Properties has announced solid results for the first nine months registering a net profit of AED8.2 billion ($2.2 billion), up 42% over the same period last year, thus demonstrating operational excellence and sustained growth across its diverse portfolio.
Announcing its financial results for the nine-month period ended September 30, 2023, Emaar said its revenue soared to AED18.4 billion ($5 billion) bolstered by growth in tourism, higher retail sales, and rise in real estate demand.
Emaar also achieved a notable 29% growth in ebitda, reaching AED10.8 billion ($2.9 billion) during the first 9 months of 2023, well exceeding the performance in the same period in 2022.
With a 16% year-over-year growth, Emaar achieved group property sales of AED31.1 billion ($8.5 billion) for the first 9 months of 2023.
Enhanced by incremental property sales, the company's revenue backlog from property sales reached AED69.5 billion ($18.9 billion) as of September 30, 2023, indicating robust outlook for revenue recognition in the forthcoming years.
Mohamed Alabbar, Founder of Emaar, said: "Our results are a testament to Emaar's unwavering pursuit of excellence and innovation. With the continued surge in tourism, the launch of attractions like the Dubai Mall Chinatown, and the positive trajectory in property sales, we are honouring our commitment to both our loyal and new customers."
"Our financial performance, underscored by recent credit rating upgrades, reflects our strategic investments and their ensuing returns. As we approach the year's end, we remain confident and focused on further enhancing our operational efficiencies, thereby delivering even more value to our customers and stakeholders," he stated.
Its other key unit, Emaar Development maintained strong property sales momentum in Dubai during the third quarter.
With the successful launches of 20 new projects in the UAE across all master plans, Emaar Development recorded strong property sales of AED28.9 billion ($7.9 billion) during the first nine-months of 2023, reflecting a growth of 25% over the same period in previous year (9M 2022).
During the first 9 months of 2023, Emaar Development reported revenue of AED7.4 billion ($2 billion) and achieved ebitda of AED4.5 billion ($1.2 billion), a 36% growth over the same period in 2022. Together with other build-to-sell operations in the UAE, Emaar recorded total UAE build-to-sell revenues of AED9.5 billion ($2.6 billion).
Supported by sustained property sales in Q3 2023, revenue backlog from property sales in UAE increased to AED59.6 billion ($16.2 billion) as of September 30, 2023, representing Y-o-Y growth of over 60%, which is set to boost future revenues.-TradeArabia News Service