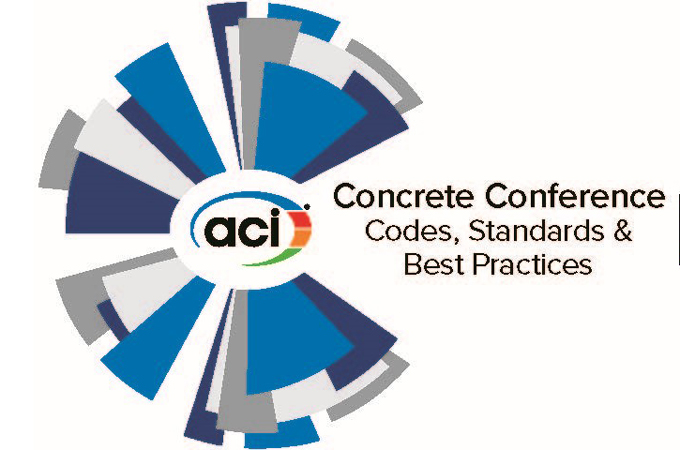 Experts will explore how niche construction methods, new products, and research are developing concrete innovations to stretch mankind's imagination on the various uses of concrete at the ACI Concrete Conference of Codes, Standards, and Best Practices in Riyadh, next month.
The American Concrete Institute, along with the ACI Saudi Chapter, will co-host the conference on November 28 and 29 at the Hilton Riyadh Hotel.
It will bring together engineers, architects, researchers, suppliers, producers, and academics to exchange their experiences and discuss innovative and emerging technologies in the concrete industry.
The following is the conference agenda:
Opening Ceremony:
o Conference MC: Ali Alqarni, PhD, ACI member King Saud University
o
Welcome Address: Dr Ahmad S. Al-Gahtani, Board Chairman, Concrete and Construction Association; Abdulnasser Saif Al-Abdullatef, Secretary-General, Saudi Council of Engineers (SCE); Dr Oday Al Buhamad Director of Standards and Metrology, GCC Standardization Organization (GSO); and Dr Saad bin Othman Alkasabi, Governor, Saudi Standards, Metrology and Quality Organization (SASO) and Chairman, Saudi Building Code National Committee (SBCNC).
o
Keynote Speaker: Antonio Nanni, ACI 100th President; and Inaugural Senior Scholar, Professor, and Chair, Department of Civil and Architectural Engineering, University of Miami.
Conference Presentations (Day One):
o
Concrete Structures Codes & Standards—Design and Repair ACI 318-19: Building Code Requirements for Structural Concrete and Commentary: History & Future: Andrew Taylor, PhD, SE, FACI, Technical Director, KPFF Consulting Engineers; and Chair, ACI Committee 318
o
Why Do We Need a Repair Code? ACI 562: Khaled Nahlawi, PhD, PE, Distinguished Engineer, ACI
o
Saudi Building Code: Ahmed Shuraim, PhD, ACI member, Chair, Structural Technical Committee, Saudi Building Code National Committee
o
Do We Have an Arabic Version of ACI 318?: Dr. Ali Attiyah, PhD, ACI member, Faculty of Engineering, University of Kufa; and ACI Iraq Chapter
o
How to Perform Seismic Evaluation and Retrofit of Existing Concrete Buildings With ACI CODE-369.1-22: Andrew Taylor, PhD, SE, FACI, Technical Director, KPFF Consulting Engineers; and Chair, ACI Committee 318
o
Why 350 and not 318 for Environmental Structures: Dr Ali Attiyah, PhD, ACI member, Faculty of Engineering, University of Kufa; and ACI Iraq Chapter
o
ACI Certification in Concrete Codes & Standards: John Nehasil, Senior Managing Director, Certification and Chapters, ACI
o
Introduction to PRO: An ACI Center of Excellence for Advancing Productivity: Mike Tholen, PhD, PE, Senior Managing Director, Technical Operations
o
Panel Discussion: What's Holding Back Productivity?: Moderator: Mike Tholen, PhD, PE, Senior Managing Director, Technical Operations; Panelists: Charles Malek, Director of Structural Design; Dar Al-Handasah (Shair and Partners) Wael Darkazanli, Continuous Improvement Manager, Parsons Corporation; Abdulrahman Almunabhi, PhD, PE, Director of Codes and Standards (A), NEOM; Chris Leptokaridis, Technical & Strategy Director, Saudi Readymix; Mansour Faried, Chief Engineer, CSCEC Middle East Rami Yaghi, Deputy Regional Manager
Conference Presentations (Day Two):
o
Highlights of ACI CODE-440.11-22: Building Code Requirements for Structural Concrete Reinforced With Glass Fiber-Reinforced Polymer (GFRP) Bars—Code and Commentary: Antonio Nanni, ACI 100th President; and Inaugural Senior Scholar, Professor, and Chair, Department of Civil and Architectural Engineering, University of Miami
o
Aramco Presentation/Case Studies from Saudi Arabia: Mohammed Al Mehthel, Principal Professional, Saudi Aramco
o
Fiber-Reinforced Polymer Materials for Concrete Infrastructures: Muhammad K. Rahman, PhD, ACI member, Vice President, ACI Saudi Arabian Chapter Eastern Province; and Research Engineer (Associate Professor), King Fahd University of Petroleum & Minerals (KFUPM)
o
ACI 130R-19: Report on the Role of Materials in Sustainable Concrete Construction: Khalid Awad, Chairman and Founder, ACTS; and ACI Past President
o
MAPEI Re-Con Line: Products and Solutions for Increased Materials Circularity in Ready-Mix Concrete Production: Sven-Henrik Norman, Corporate Product Manager, Mapei
o
Standardization for Concrete Work: Tarek Emara, MSc, ICIOB, ACI UAE Chapter, QA/QC Director, CSCEC Middle East
o
An Overview of NEU: An ACI Center of Excellence for Carbon Neutral Concrete and its Validation Program: Dean Frank, PE, Executive Director, NEU: An ACI Center of Excellence for Carbon Neutral Concrete
o
Crystalline Waterproofing Protection Technique Used in Latin America's Longest Brazil-Paraguay Integration Bridge: Emilio Takagi, Technical Director, Penetron International
o
Additive Construction: Latest Sector Developments and Standard Initiatives -- ASTM International: Stephan Mansour, BSc, ECKM, Associate Consultant, ASTM International
Interested can register for the ACI Concrete Conference of Codes, Standards, and Best Practices at aci-mec.com -TradeArabia News Service